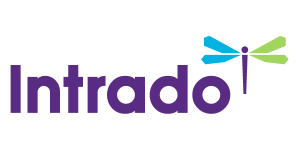 Resverlogix Announces Annual and Special Meeting of Shareholders
/EIN News/ -- CALGARY, Alberta, Oct. 02, 2017 (GLOBE NEWSWIRE) -- Resverlogix Corp. ("Resverlogix" or the "Company") (TSX:RVX) announced today that its Annual and Special Meeting of Shareholders (the "Meeting") is to be held Tuesday, December 12, 2017 at Mount Royal University, Ross Glenn Hall (Room EC1040), 4825 Mount Royal Gate SW, Calgary, Alberta, commencing at 1:00 pm (MT).

A Notice of Meeting and Management Information Circular, containing the matters to be considered at the Meeting, will be delivered to shareholders and filed on SEDAR at www.sedar.com in early November, 2017.
Following the formal business of the Meeting, Mr. Donald J. McCaffrey, President and Chief Executive Officer, will provide a corporate update presentation. The presentation will be available via live webcast.
                                  
Webcast Details:
The presentation will be available on the Company's website immediately prior to the start of the event. Click on this LINK to go directly to the appropriate page on the Company's website.

An archived replay of the webcast will also be available on the Company website by clicking on this LINK.
Resverlogix has received an extension from the Toronto Stock Exchange to hold its Annual and Special Meeting of Shareholders on December 12, 2017.
About Resverlogix
Resverlogix is developing apabetalone (RVX-208), a first-in-class, small molecule that is a selective BET (bromodomain and extra-terminal) inhibitor. BET bromodomain inhibition is an epigenetic mechanism that can regulate disease-causing genes. Apabetalone is the first and only BET inhibitor selective for the second bromodomain (BD2) within the BET protein called BRD4. This selective inhibition of apabetalone on BD2 produces a specific set of biological effects with potentially important benefits for patients with high-risk cardiovascular disease (CVD), diabetes mellitus (DM), chronic kidney disease, end-stage renal disease treated with hemodialysis, neurodegenerative disease, Fabry disease, peripheral artery disease and other orphan diseases, while maintaining a well described safety profile. Apabetalone is the only selective BET bromodomain inhibitor in human clinical trials. Apabetalone is currently being studied in a Phase 3 trial, BETonMACE, in high-risk CVD patients with type 2 DM and low high-density lipoprotein (HDL), and is expected to be initiated in a Phase 2a kidney dialysis trial designed to evaluate biomarker changes and safety parameters in up to 30 patients with end-stage renal disease treated with hemodialysis.
Resverlogix common shares trade on the Toronto Stock Exchange (TSX:RVX).
For further information, please visit www.resverlogix.com.
Follow us on Twitter: @Resverlogix_RVX (https://twitter.com/resverlogix_rvx), or on our blog at http://www.resverlogix.com/blog
For further information please contact:
Investor Relations
Email: ir@resverlogix.com
Phone: 403-254-9252