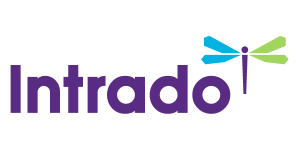 Smithfield® Partners With Actress JoAnna Garcia Swisher to Donate One Million Meals to No Kid Hungry Through "Make Breakfast, Share Breakfast" Campaign
Consumers Can Purchase Smithfield® Breakfast Products and Tag #BreakfastPower on Social Media to Join the Fight Against Childhood Hunger
/EIN News/ -- SMITHFIELD, Va. , Oct. 02, 2017 (GLOBE NEWSWIRE) -- This fall, Smithfield partners with No Kid Hungry, an organization committed to providing innovative solutions to combat childhood hunger, to donate one million meals to children in communities across America through its "Make Breakfast, Share Breakfast" campaign. As breakfast is the most important meal of the day, Smithfield is encouraging consumers to get involved and help support No Kid Hungry's in-school breakfast programs and the one in six children suffering from food insecurity in America.

Smithfield and actress JoAnna Garcia Swisher kicked off the brand's "Make Breakfast, Share Breakfast" campaign at Dunleith Elementary School in Marietta, Georgia, to provide breakfast to students and host an interactive school assembly highlighting the importance of breakfast. Through October 31, 2017, Smithfield is reminding consumers of the importance of breakfast and encouraging them to get involved to help support No Kid Hungry's in-school breakfast programs.
A photo accompanying this announcement is available at http://www.globenewswire.com/NewsRoom/AttachmentNg/1c0bf99f-5317-4687-a50e-d458b50ee4ef
Now through October 31, 2017, consumers can help Smithfield and No Kid Hungry reach their goal by purchasing a Smithfield breakfast product - for every purchase Smithfield will donate one meal to No Kid Hungry. To double their donation, consumers can also post a picture of their Smithfield breakfast on social media and use the hashtag #BreakfastPower to generate a second donation to No Kid Hungry. The goal is to donate $100,000 to No Kid Hungry to supply over one million meals to children across the country.
Earlier today, actress and mom JoAnna Garcia Swisher joined Smithfield and No Kid Hungry to kick off the campaign at Dunleith Elementary School in Marietta, Georgia, for a "Smithfield Shares Breakfast" local community event. Throughout the event, Garcia Swisher helped provide a nutritious breakfast featuring Smithfield breakfast items and mingled with students as they started their school day. She later joined school administrators for an assembly celebrating the importance of breakfast, noting how students who eat breakfast are likely to achieve 17.5% higher scores on standardized tests, according to a study by No Kid Hungry.
"Growing up, my mom was a teacher so back-to-school season always meant getting back into a routine and having a successful start to the school year. Too often though, kids can't get the necessary nutrition they need to succeed," said Garcia Swisher. "Breakfast is the most important meal of the day for me and my family. That's why I'm excited to partner with Smithfield for its Make Breakfast, Share Breakfast initiative to help ensure all kids have access to the nourishment they need to start their day."
"Hunger affects 13 million children in the United States, and three out of four teachers say their students regularly come to school hungry," said Jill Davis, senior vice president of corporate partnerships at Share Our Strength, the national organization behind the No Kid Hungry campaign. "We know breakfast is the most important meal of the day and helps these students perform better in school, so we are grateful to Smithfield for supporting children in need. Through this program, we can work together to ensure that no child goes hungry." No Kid Hungry's work is made possible thanks to a network of local community partners like Atlanta Community Food Bank who share No Kid Hungry and Smithfield's commitment to ensuring every child has access to healthy meals, every day.
"Statistics have shown that breakfast is a powerful thing and one that can have an impact on a child's success in school. As a food company, we are dedicated to making sure every child can start their day with a delicious, wholesome breakfast," said Michael Merritt, senior director of brand marketing for Smithfield Foods. "That's why we're honored and excited to partner with No Kid Hungry and JoAnna Garcia Swisher to help raise awareness of childhood hunger and support the organization's in-school breakfast programs nationwide."
Participating Smithfield products include everything from Smithfield bacon and breakfast sausage to Anytime Favorites ham and fully cooked breakfast sandwiches. For more information on the Make Breakfast, Share Breakfast campaign and how to donate, visit Smithfield.com/NoKidHungry, Facebook.com/CookingwithSmithfield, or @SmithfieldBrand on Twitter and Instagram.  
About the Atlanta Community Food Bank
The Atlanta Community Food Bank works to end hunger with the food, people and big ideas needed to ensure our neighbors have the nourishment to lead healthy and productive lives. Far too many people in our own community experience hunger every day, including children, seniors and working families. Through more than 600 nonprofit partners, we help more than 755,000 people get healthy food every year. Our goal is that, by 2025, all hungry people across metro Atlanta and North Georgia will have access to the nutritious meals they need when they need them. It takes the power of our whole community to make that possible. Join us at ACFB.org.
About No Kid Hungry
No child should go hungry in America, but nearly 1 in 6 kids will face hunger this year. Using proven, practical solutions, No Kid Hungry is ending childhood hunger today by ensuring that kids start the day with a nutritious breakfast, eat healthy summer meals, and families learn the skills they need to shop and cook on a budget. When we all work together, we can make sure kids get the healthy food they need. No Kid Hungry is a campaign of national anti-hunger organization Share Our Strength. Join us at www.NoKidHungry.org.
About Smithfield
A leading provider of high-quality pork products, Smithfield was founded in 1936 in Smithfield, Virginia, establishing the town as the "Ham Capital of the World." From hand-trimmed bacon and slow-smoked holiday hams to marinated tenderloins, Smithfield brings artistry, authenticity and a commitment to heritage, flavor, and handcrafted excellence to everything it produces. With a vast product portfolio including smoked meats, hams, bacon, sausage, ribs, and a wide variety of fresh pork cuts, the company services retail, foodservice, and deli channels across the United States and 30 countries abroad. All of Smithfield's products meet the highest quality and safety standards in the industry. To learn more about how Flavor Hails from Smithfield, please visit www.Smithfield.com, www.Twitter.com/SmithfieldBrand, and www.Facebook.com/CookingWithSmithfield. Smithfield is a brand of Smithfield Foods.
About Smithfield Foods
Smithfield Foods is a $15 billion global food company and the world's largest pork processor and hog producer. In the United States, the company is also the leader in numerous packaged meats categories with popular brands including Smithfield®, Eckrich®, Nathan's Famous®, Farmland®, Armour®, John Morrell®, Cook's®, Kretschmar®, Gwaltney®, Curly's®, Margherita®, Carando®, Healthy Ones®, Krakus®, Morliny®, and Berlinki®. Smithfield Foods is committed to providing good food in a responsible way and maintains robust animal care, community involvement, employee safety, environmental and food safety and quality programs. For more information, visit www.smithfieldfoods.com.
Media Contacts:
Hunter PR for Smithfield
Michael Bernardini
(212) 679-6600
mbernardini@hunterpr.com