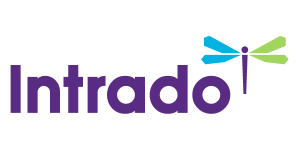 Innovest Global Inc. Receives Commitment Letter for Funding Acquisition of Auto Group
/EIN News/ -- CLEVELAND, Oct. 02, 2017 (GLOBE NEWSWIRE) -- Innovest Global Inc. (OTC PINK:IVST) announced today that it has received a commitment to fund the acquisition of a retail auto group.

Dan Martin, CEO of Innovest, announced Innovest's acquisition strategy just less than two months ago (GLOBE NEWSWIRE August 8th, 2017 'Innovest Global to Launch, Acquire, and Grow Businesses With Novel Approach'). He was optimistic that the company would soon see positive results, "The environment is right, and there are companies that really make sense in our model." Things have been moving very quickly since then. With the acquisition pipeline featuring interest from the retail automotive space, Innovest sought to bolster its appeal to those companies, by seeking preliminary funding arrangements.
Innovest conducted preliminary due diligence on a Midwest group of franchised auto dealers, with revenue in excess of $150 million annually, and utilized its relationships and expertise to secure a commitment letter for funding 100% of the eight-figure anticipated purchase price. The commitment is from a domestic investment banking company, which has facilitated investment of over $1 billion in capital to businesses. The terms and conditions of the commitment letter are governed by a confidentiality agreement.
Mr. Martin is excited to vet the situation, "We've assessed and valued the business, and have a group of willing parties, motivated to finish and welcome this group into the Innovest family." However, he points not to this particular acquisition, but to the process and business model to measure long-term success. "This situation represents us at our best. Proactively seeking opportunities, structuring possible transactions with the right people, and ensuring we have the resources to execute them. We don't yet know if a deal is to be closed in this particular case, but we do know that if we continue doing these types of things, growth and success will be the result."
Innovest continues to advance a variety of initiatives both related and unrelated to this potential acquisition, "We remain committed to our grassroots plans and we are making progress daily," said Innovest CFO, Mike Yukich.
Innovest's diversified holding company model, and their focus on efficient customer acquisition and reduced risk, are the core tenets of what the company hopes will create significant value for their shareholders.
For more information, contact info@innovestglobal.com.
Safe Harbor Statement: This news release contains "forward-looking statements", which are statements that are not purely historical and include any statements regarding beliefs, plans, expectations or intentions regarding the future. Such forward-looking statements include, among other things, the development, costs and results of new business opportunities. Actual results could differ from those projected in any forward-looking statements due to numerous factors. Such factors include, among others, the inherent uncertainties associated with new projects and development stage companies. These forward-looking statements are made as of the date of this news release, and we assume no obligation to update the forward-looking statements, or to update the reasons why actual results could differ from those projected in the forward-looking statements. Although we believe that any beliefs, plans, expectations and intentions contained in this press release are reasonable, there can be no assurance that any such beliefs, plans, expectations or intentions will prove to be accurate. Investors should consult all of the information set forth herein and should also refer to the risk factors disclosure outlined in our annual report on Form 10-K for the most recent fiscal year, our quarterly reports on Form 10-Q and other periodic reports filed from time-to-time with the Securities and Exchange Commission.