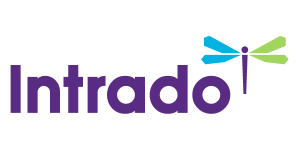 Freshii Inc. Announces Revision of Outlook
/EIN News/ -- TORONTO, Sept. 25, 2017 (GLOBE NEWSWIRE) -- Freshii Inc. (TSX:FRII) ("Freshii" or the "Company"), today announced an update of various aspects of its outlook for fiscal 2017 and through the end of fiscal 2019. All dollar amounts set out below are in U.S. dollars.

An audio recording by Matthew Corrin, Freshii's founder and CEO, expanding on the below can be accessed by dialing 1-844-512-2921 (U.S. and Canada), or 1-412-317-6671 (International), and passcode 13671375, or via webcast on Freshii's investor relations website at http://ir.freshii.com until October 2, 2017.
Fiscal 2017:      
Annual net new openings of 90 - 95 stores (including stores opened on an enhanced basis, or "e-stores", as described in the Company's Q2 MD&A), down from 150 - 160 stores.
From a front-door openings perspective, the Company opened 21 new locations and closed 21 locations in Q3 2017, resulting in net new front door openings of 0 in the quarter. When e-stores are considered, the net new store opening number for the quarter rises to 13. Including e-store openings, the Company expects to open between 90 and 95 stores by the end of fiscal 2017. Of these overall 2017 net new openings, the Company expects between 76 and 84 stores to be open on a front door basis.
As indicated above, the Company has reduced its fiscal 2017 outlook in relation to new openings by approximately 60 stores. The major factors that led to the slower than expected net store growth in fiscal 2017 to date, as well as the Company's assumptions and learnings, are summarized below: 
1) The closure of 18 non-traditional Freshii Target stores (17 in the 13-week period ended September 24th, 2017 and 1 in the 13-week period ended December 31, 2017)
After approximately two years of testing and evolving the Company's footprint within selected Target Corporation ("Target") locations, a decision was made to end the relationship, as the sales levels of these locations did not support a continued investment of resources by both parties. While the impact the closure of the Target locations will have on system wide sales revenue is not material (annual impact on royalty revenue estimated to be approximately $120,000 – $140,000), the closures did have an impact on the Company's net new openings in the 13-week period ended September 24, 2017.
To improve on future non-traditional relationships, Freshii has conducted an extensive review of the Target relationship, including site selection, branding, operations and menu-mix.  As a result, the Company intends to revise its non-traditional location operating model going forward to include an increased focus on tailoring menu offerings as appropriate and on improving in-store labour practices.  We believe that the takeaways from this review will result in more effective non-traditional partnerships going forward, and, despite the impact on third quarter openings, that concluding the Company's relationship with Target is in the best interests of the Company.
2) Multi-Unit Franchisee Opening Schedule Delays
In 2017 to date, the Company began development with a greater number of large, multi-unit franchisees relative to prior years. These multi-unit franchisees are located in markets such as the United Kingdom, California, Florida, South Carolina and Virginia and have been more conservative in their initial real estate selection processes than the Company initially anticipated. As a result, we are now expecting a number of multi-unit franchisee store openings originally projected to occur in the fourth quarter of fiscal 2017 to extend into fiscal 2018. The Company has reflected this more conservative initial opening schedule in its revised outlook. The Company has not assumed any acceleration of multi-unit franchisee development in its revised outlook.
3) Development Delays
In 2017, the Company's development team was tasked with facilitating a far greater number of net new store openings relative to 2016. Managing a greater number of openings, in multiple new markets concurrently, stretched the Company's development team and led to unforeseen challenges.
In order to address development delays, the Company has taken a number of steps in 2017. Freshii has:
consolidated its Canadian general contractor group in North America, using only the most efficient contractors going forward, in order to improve overall build-out efficiency;
added two team members to its in-house design group to increase capacity;
engaged a global project management firm to oversee and manage store buildouts; and,
deepened relationships with several dedicated external real estate consultants to source and coordinate site selection in North America.
Going forward, the Company will continue to assess its capacity to facilitate store openings and continue to make the investments necessary to streamline timelines appropriately and reach store openings outlook.
The below chart includes a breakdown of net new openings through the end of fiscal 2017:
 
 
13 weeks ended
September 24,
2017
14-week period
ended December
31, 2017
Fiscal 2017
System-wide stores
345
369 to 376
369 to 376
Store openings
34
31 to 36
125 to 130
Front door
21
20 to 22
 
E-stores
13
11 to 14
 
Store Closures
21
5 to 7
32 to 34
Retailer - Target
17
1
18
Other
4
4 to 6
15 to 18
 

Net New Stores (including e-stores)     
13
24 to 31
90 to 95
 
 
 
 
Fiscal 2019:
In addition, based largely on the revised 2017 outlook, Freshii is revising its outlook for the period through the end of fiscal 2019 as follows:
System-wide front door store count of between 730 and 760 stores by the end of fiscal 2019, down from between 810 and 840 stores (there are no e-stores included in this revised fiscal 2019 outlook);
The Company reiterates its prior annual same store sales growth outlook of between 3.0% and 4.0% for the period fiscal 2017 through fiscal 2019;
System-wide sales growing to between $275 million and $285 million by the end of fiscal 2019, down from between $355 million and $365 million;
Selling, general and administrative expenses as a percentage of system-wide sales of between 5.0% and 6.0% for the period fiscal 2017 through fiscal 2019, up from between 4.0% and 5.0%
Pro Forma Adjusted EBITDA growing to between $15 million and $17 million by the end of fiscal 2019, down from between $20 million and $22 million.
In addition to the assumptions set out in the Company's second quarter MD&A (including the outlook section) and the assumptions stated above for fiscal 2017, with respect to the revised fiscal 2019 outlook, the Company notes the following:
1) As set out above, the Company experienced unforeseen events in 2017 that had an impact on its net new openings. While the Company remains confident in its ability to significantly grow store count, the Company has revised its 2019 outlook down by an additional 20 stores in order to accommodate any additional unforeseen events that may occur between today's date and the end of fiscal 2019;
2) None of the revenue associated with the announced Air Canada 'on-board' agreement has been included in the updated outlook;
3) The 2019 outlook assumes a more conservative store opening schedule for large multi-unit franchisees;
4) The above outlook does not contemplate the impact of new accounting pronouncements under International Accounting Standards 'IFRS' Standard 15, effective as of December 31, 2017; and,
5) The Company has updated the U.S Dollar to Canadian dollar exchange rate of US$1.00 = C$1.31 to US$1.00 = C$1.24.
Forward-Looking Information
This press release contains forward looking statements. Forward-looking statements are neither historical facts nor assurances of future performance. Instead, they are statements that are based on our current beliefs, expectations or assumptions regarding the future of our business, future plans and strategies, our operational results and other future conditions. Forward-looking statements can be identified by words such as "anticipate", "believe", "estimate", "expect", "intend", "may", "plan", "predict", "project", "seek", "target", "potential", "will", "would", "could", "should", "continue", "contemplate" and other similar expressions, although not all forward-looking statements contain these identifying words. These forward-looking statements include all matters that are not historical facts.
The forward-looking statements and other forward-looking information are based on our opinions, estimates and assumptions in light of our experience and perception of historical trends, current trends, current conditions and expected future developments, as well as other factors that we currently believe appropriate and reasonable in the circumstances. Despite a careful process to prepare and review the forward-looking statements, there can be no assurance that the underlying opinions, estimates, and assumptions will prove to be correct.
By their nature, forward-looking statements involve risks and uncertainties because they relate to events and depend on circumstances that may or may not occur in the future. A discussion of these risks and uncertainties can be found in the Company's Q2 MD&A.
About Freshii
Eat. Energize. That's the Freshii mantra. Freshii is a health-casual restaurant brand that serves fresh food designed to energize people on the go. With a diverse and completely customizable menu of breakfast, soups, salads, wraps, bowls, burritos, frozen yogurt, juices and smoothies served in an eco-friendly environment, Freshii caters to every taste and dietary preference.
Since it was founded in 2005, Freshii has opened hundreds of restaurants in cities and countries around the world. Freshii can be found in all location types from cosmopolitan cities, college campuses, suburban neighborhoods and malls to fitness clubs, airports and small towns.
Inquire about how to join the Freshii team: https://freshii.com/us/franchising.
Learn more about investing in Freshii: http://ir.freshii.com.
Learn about the Freshii brand: https://vimeo.com/195658178.
Find your nearest Freshii: http://www.freshii.com.
Follow Freshii on Twitter and Instagram: @freshii.
For further information contact:
Jonathan Blob
ir@freshii.com
1.866.337.4265