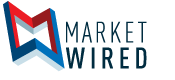 HempLife Today announces exciting new CannazALL Pets CBD is now live at HempLifeToday.com; Company launches product this weekend with special discount to first time buyers
/EINPresswire.com/ -- DENVER, CO--(Marketwired - Sep 29, 2017) - Ubiquitech Software Corp. (OTC PINK: UBQU), CEO and the management of (UBQU) and HempLife Today™, want all shareholders, and the general public, to be aware that new CannazALL Pets™, CBD products specially formulated for pets, is now live and selling on the HempLifeToday.com Website.
CannazALL Pets™ utilizes the NanoTech™ Infusion Process which infuses more plant Terpenes and botanicals giving CannazALL Pets™ the same healthy "entourage" effect as CannazALL™ products for humans. However, CannazALL Pets™ formula is developed to have a lower CBD content and a lighter blend of additional plant materials in order to allow for more accurate dosing and the different digestive systems of pets. Specifically this includes dogs, cats, and other mammals.
CEO James Ballas said, "By adding CannazALL Pets to our product line we are tapping into another multi-billion dollar industry, as people spend an incredible amount of money on their pet's health and dietary needs. With CannazALL Pets we are helping to promote better health for pets and are also adding to the growth of HempLife Today. We have some good early buzz about this product and we will look into and pursue all viable opportunities as we proceed."
New CannazALL Pets™ is offered in three versions as a Tincture, with Bacon flavor recommended for dogs, a Tuna flavor recommended for cats, and an unflavored that can be used for any pet (Mammal). In addition, any CannazALL Pets™ Tincture can be used for any pet. If your dog likes tuna, or your cat likes bacon, then you can use any product your pet desires and still get the same CBD therapy benefits.
With this product it is recommended to use one dropper full for approximately every ten pounds of body weight, as this will give pets the same CBD ratio as humans.
COO Luke Dreyer adds, "My family has been using this product on all of our pets for a few months now and we see marked improvement in both dogs and our cat. Our Miniature Pinscher is over nine years old and was limping after running around and playing with another dog. Within 15 minutes of administering 5mg of CBD she was wagging her tail and able to jump up on the couch with no noticeable pain, and it also helps with the dogs anxieties during thunderstorms. In addition, we notice all of our pets sleeping better and they just seem calmer and happier."
Shareholders, their friends and families, can purchase new CannazALL Pets™ starting today, Friday, September 29th, at the www.HempLifeToday.com website, and the Company is offering 15% off all first time orders using Coupon Code Pets15
About Ubiquitech
Ubiquitech Software Corp, through its subsidiaries is a dynamic multi-media, multi-faceted corporation utilizing state-of-the-art global internet marketing, DirectResponse (DRTV) Television, Radio, Internet Content, and traditional marketing to drive traffic to the new and emerging multi-billion dollar industries like its subsidiaries HempLifeToday™ and CryptoBuy.com
HempLifeToday™ focuses on the exciting and dynamic new thinking in the world today that recognizes the important health and life enriching enhancement that CBD Oil from the Hemp plant can bring. Through its network of quality USA growers HempLifeToday.com™ has developed multiple and proprietary CannazALL™ CBD oil products that include; It's popular CBD Tinctures, Concentrated Oils, GelCaps, Skin Salve, e-liquid, and CannazALL Pets CBD products all offered @ www.HempLifeToday.com
CryptoBuy.com focuses on the burgeoning new world of Crypto Currencies and is created to be a service to persons interested in tracking and trading the many existing and future Crypto Currencies worldwide.
This press release contains forward-looking statements. Words such as "expects", "intends'', "believes'', and similar expressions reflecting something other than historical fact are intended to identify forward-looking statements, but are not the exclusive means of identifying such statements. These forward-looking statements involve a number of risks and uncertainties, including the timely development and market acceptance of products and technologies, the ability to secure additional sources of finance, the ability to reduce operating expenses, and other factors described in the Company's filings with the OTC Markets Group. The actual results that the Company achieves may differ materially from any forward-looking statement due to such risks and uncertainties. The Company undertakes no obligation to revise or update any forward- looking statements in order to reflect events or circumstances that may arise after the after the date of this release.

EIN Presswire does not exercise editorial control over third-party content provided, uploaded, published, or distributed by users of EIN Presswire. We are a distributor, not a publisher, of 3rd party content. Such content may contain the views, opinions, statements, offers, and other material of the respective users, suppliers, participants, or authors.