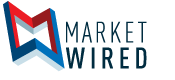 ad:tech New York Announces Inaugural "Women in Tech Breakfast"
Conference opens with invite-only breakfast convening women industry leaders for conversation, networking and community
/EINPresswire.com/ -- NEW YORK, NY--(Marketwired - Sep 26, 2017) - ad:tech New York 2017, the original industry authority for marketing and media technology practitioners and digitally savvy brand marketers, announces a new tradition -- as registration opens for its first ever, invite-only "Women in Tech Breakfast," on November 1 -- opening day for ad:tech New York 2017.
The breakfast program will feature an all-star panel of women in technology across marketing, sales, customer experience, and product, delivering "straight talk" and conversation on career path and the value of fostering a personal network over the course of one's career. The discussion will include insights on driving success, learning from one's failures, with a diverse array of panelists sharing personal career histories and uncensored advice.
"Our industry is defined by disruption and constant innovation. The voices of women whose diverse paths have very much shaped the companies and cultures they have led, play a crucial part in holding our collective industry to a higher standard," said Lisa Kaplan, who leads brand sponsorships and special industry initiatives for ad:tech. "This gathering will raise the level of conversation even further. If you are a woman in tech, please join us."
Registration is now open and women can request an invitation here. To be considered for a pass to attend this exclusive breakfast, complete this form as soon as possible. You can also apply during the ad:tech ticket purchase process, and existing ticket holders can log in to request an invitation with their booking details. The ad:tech team will approve requests on a rolling basis. The breakfast takes place from 7:30-8:45 am ET at the Altman Basement, on the lower floor.
"Women in Tech Breakfast" Program:
Megan Berry, VP of Product, Octane AI
Joanna Lord, CMO, ClassPass
Kathryn Minshew, Founder & CEO, The Muse
Marla Neumann, Vice President, Digital Sales, Meredith Digital
Joanna Pena-Bickley, Global Chief Experience Officer, ThinxMachine
Moderator: Jane Lacher EVP Strategy Group Director ZenithOptimedia
Note: This session is for Women only.
"The ad:tech community in New York is especially strong," said Jan Barthelemy, Global Brand Director for ad:tech and iMedia. "And within that, there is an extraordinary cadre of women leaders driving success stories via their own career paths, lifting up others along the way. In addition to showing a real commitment to innovation and progressive industry thought. We're excited to create a forum for everyone to get together, as the show gets started at the Metropolitan Pavilion."
About ad:tech
ad:tech is the original industry authority for marketing and media technology, where marketing, technology and media communities assemble to share new ways of thinking, build strong partnerships, and define new strategies to compete in an ever-changing marketplace. Several annual events around the world deliver immersive education through keynote speakers, timely topic-driven panels and hands-on workshops as well as showcase the latest products and solutions to help deepen understanding and create new ideas that will drive innovation. Attendees leave ad:tech inspired by what's new and what's next, armed with the tools and techniques they need to shift and re-imagine their own businesses. For more information, visit www.ad-tech.com. Follow @adtech on Twitter.
About Comexposium:
The COMEXPOSIUM Group, one of the world's leading event organizers, is involved in more than 170 B2C and B2B events across 11 different sectors, including IT, security, digital, high-tech, food, agriculture, fashion, construction, optics and transport. Comexposium hosts more than 3 million visitors and 45,000 exhibitors around the world. Comexposium operates across 30+ global economic growth zones, such as: Algeria, Argentina, Australia, Belgium, Brazil, Canada, China, France, Germany, India, Indonesia, Italy, Japan, Korea, Monaco, Netherlands, New Zealand, Philippines, Qatar, Russia, Singapore, Spain, Thailand, Turkey, UAE, UK, USA.
Distribution channels:
Amusement, Gaming & Casino
,
Banking, Finance & Investment Industry
,
Book Publishing Industry
,
Consumer Goods
,
Education
,
IT Industry
,
Media, Advertising & PR
,
Music Industry
,
Technology
,
Telecommunications
...

EIN Presswire does not exercise editorial control over third-party content provided, uploaded, published, or distributed by users of EIN Presswire. We are a distributor, not a publisher, of 3rd party content. Such content may contain the views, opinions, statements, offers, and other material of the respective users, suppliers, participants, or authors.