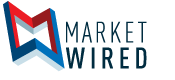 NetworkNewsWire Announces Publication on Investment Opportunities in Canada's Cannabis Market
/EINPresswire.com/ -- NEW YORK, NY--(Marketwired - Sep 22, 2017) - NetworkNewsWire ("NNW"), a multifaceted financial news and publishing company, today announces the publication of an editorial featuring ABcann Global (TSX VENTURE: ABCN) (OTCQB: ABCCF), a client of NNW that is a globally licensed, cost efficient producer of premium quality organic standardized medicinal cannabis.
The publication, titled, "Production Bottleneck Spells Opportunity for Canada's Cannabis Producers," highlights the licensed producers that are expanding to keep up with the demand for medical marijuana in Canada.
To view the full publication, visit: https://www.networknewswire.com/production-bottleneck-spells-opportunity-canadas-cannabis-producers/
"Data from Health Canada suggest that almost 130,000 Canadians had signed up with the country's 38 licensed cannabis producers by the end of 2016, more than tripling in number from the previous year. One of these licensed producers is ABcann Global Corp. (OTCQB: ABCCF) (TSX VENTURE: ABCN) (ABCCF Profile), which has remained focused on changing the face of medical cannabis since its launch in 2014.
"Leaning on this reputation for quality, ABcann has already outlined some aggressive expansion plans designed to help it widen its presence in the fertile Canadian cannabis market. The company's Vanluven facility in Napanee, Ontario, boasts 15,000 square feet of production space, and management expects completion of an additional 15,000-square-foot expansion at the site sometime in 2017. Looking ahead, ABcann also owns a 2,649-hectare parcel of land near its Vanluven facility, known as its Kimmett facility, upon which it plans to construct a 150,000-square-foot facility offering annual cannabis production capacity of 20,000 kilograms."
About ABcann Global Corporation
ABcann was one of the first companies to obtain a production license under the Marijuana for Medical Purposes Regulations, which it received on March 21, 2014. It obtained a sales license on December 31, 2015. ABcann's flagship facility, in Napanee, Ontario, contains proprietary plant-growing technology, including environmentally-controlled chambers capable of monitoring and regulating all variables in the growing process. This approach and the systems in place allow ABcann to produce organically grown and pesticide-free, high-yielding plants, which, in turn, can generate high-quality products that are consistent from batch to batch. ABcann is able to control environmental and nutrient demands, tailor-made for a particular strain of cannabis, without the variation that is typical when producing large quantities in less-controlled, larger rooms and greenhouse-type structures. ABcann's modular approach to systems technology eliminates scale-up risk and allows ABcann to locate anywhere in the world and maintain consistency and quality of product.
For more information, visit www.ABcannGlobal.com. 
About NetworkNewsWire
NetworkNewsWire (NNW) is an information service that provides (1) access to our news aggregation and syndication servers, (2) NetworkNewsBreaks that summarize corporate news and information, (3) enhanced press release services, (4) social media distribution and optimization services, and (5) a full array of corporate communication solutions. As a multifaceted financial news and content distribution company with an extensive team of contributing journalists and writers, NNW is uniquely positioned to best serve private and public companies that desire to reach a wide audience of investors, consumers, journalists and the general public. NNW has an ever-growing distribution network of more than 5,000 key syndication outlets across the country. By cutting through the overload of information in today's market, NNW brings its clients unparalleled visibility, recognition and brand awareness. NNW is where news, content and information converge.
For more information please visit https://www.NetworkNewsWire.com
Please see full terms of use and disclaimers on the NetworkNewsWire website applicable to all content provided by NNW, wherever published or re-published: http://NNW.fm/Disclaimer
Forward-Looking Statements
This release contains forward-looking statements within the meaning of Section 27A of the Securities Act of 1933, as amended and Section 21E of the Securities Exchange Act of 1934, as amended. All forward-looking statements are inherently uncertain as they are based on current expectations and assumptions concerning future events or future performance of the company. Readers are cautioned not to place undue reliance on these forward-looking statements, which are only predictions and speak only as of the date hereof. In evaluating such statements, prospective investors should review carefully various risks and uncertainties identified in this release and matters set in the company's SEC filings. These risks and uncertainties could cause the company's actual results to differ materially from those indicated in the forward-looking statements.