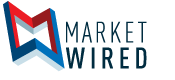 NetworkNewsWire Announces Publication on Cannabis Industry Forecasts and Public Companies Advancing in the Market
/EINPresswire.com/ -- NEW YORK, NY--(Marketwired - Sep 22, 2017) - NetworkNewsWire ("NNW"), a multifaceted financial news and publishing company, today announces the publication of an editorial featuring ChineseInvestors.com, Inc. (OTCQB: CIIX), a client of NNW recognizing unprecedented opportunities in the U.S. cannabis industry and laying the groundwork to capitalize on growing demand for cannabidiol (CBD)-based nutrition and health products.
The publication is titled, "Cannabinoid Consumer Market Booming as CBD Enjoys Growth in Public Sentiment." It discusses various cannabis-based public companies determined to expand with the booming cannabis market.
To view the full publication, visit: https://www.networknewswire.com/cannabinoid-consumer-market-booming-cbd-enjoys-growth-public-sentiment/
"Branching out into the unique adaptations of the hemp oil business made perfect business sense for ChineseInvestors.com (CIIX) (www.ChineseInvestors.com), a leading financial information website for Chinese-speaking consumers and investors. CIIX has already established two wholly-owned subsidiaries based in China and the United States. CBD Biotechnology Co., Ltd., located in the free trade zone of Shanghai, China, has plans to deliver a hemp-infused skin care line in China before the end of 2017, while ChineseHempOil.com, Inc., located in the U.S., has launched its first hemp oil product line, 'OptHemp.'
"While the demand for hemp-based cannabidiol has skyrocketed, so have the number of companies jumping into the market, Marijuana Business Daily reports (http://nnw.fm/7ENhH). There are now hundreds, if not thousands of hemp CBD companies flooding the market looking to take advantage of the profits to be made in the global cannabis industry. For companies like ChineseInvestors.com, which has been in business since 1999, capitalizing on the convergence of CBD and the nutrition and health products market in mainland China was a no-brainer."
About ChineseInvestors.com
Founded in 1999, ChineseInvestors.com endeavors to be an innovative company providing: (a) real-time market commentary, analysis, and educational related services in Chinese language character sets (traditional and simplified); (b) advertising and public relation related support services; and (c) retail and online sales of hemp-based products and other health related products. For more information visit www.ChineseInvestors.com.
About NetworkNewsWire
NetworkNewsWire (NNW) is an information service that provides (1) access to our news aggregation and syndication servers, (2) NetworkNewsBreaks that summarize corporate news and information, (3) enhanced press release services, (4) social media distribution and optimization services, and (5) a full array of corporate communication solutions. As a multifaceted financial news and content distribution company with an extensive team of contributing journalists and writers, NNW is uniquely positioned to best serve private and public companies that desire to reach a wide audience of investors, consumers, journalists and the general public. NNW has an ever-growing distribution network of more than 5,000 key syndication outlets across the country. By cutting through the overload of information in today's market, NNW brings its clients unparalleled visibility, recognition and brand awareness. NNW is where news, content and information converge.
For more information please visit https://www.NetworkNewsWire.com
Please see full terms of use and disclaimers on the NetworkNewsWire website applicable to all content provided by NNW, wherever published or re-published: http://NNW.fm/Disclaimer
Forward-Looking Statements
This release contains forward-looking statements within the meaning of Section 27A of the Securities Act of 1933, as amended and Section 21E of the Securities Exchange Act of 1934, as amended. All forward-looking statements are inherently uncertain as they are based on current expectations and assumptions concerning future events or future performance of the company. Readers are cautioned not to place undue reliance on these forward-looking statements, which are only predictions and speak only as of the date hereof. In evaluating such statements, prospective investors should review carefully various risks and uncertainties identified in this release and matters set in the company's SEC filings. These risks and uncertainties could cause the company's actual results to differ materially from those indicated in the forward-looking statements.