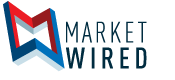 Etiqa Insurance triumphs at Claims Awards Asia-Pacific 2017 with Insurer Claims Team of the Year award
/EINPresswire.com/ -- SINGAPORE--(Marketwired - Sep 22, 2017) - Etiqa Insurance has won the 'Insurer Claims Team of the Year' award at the Claims Awards Asia-Pacific 2017, which was held at Marina Mandarin Singapore on Tuesday, 19 September. Hosted by Insurance Post's Claims Club Asia-Pacific, the prestigious Claims Awards Asia-Pacific awards champions the leaders of the Asian insurance claims and risk management sectors by rewarding dedicated teams and individuals that have shone through annually.
The award well recognises Etiqa's commitment and success in providing the best claims experience to customers through innovation and cutting-edge solutions. Open to all insurers operating within the Asia-Pacific insurance community, the criteria set out in the 'Insurer Claims Team of the Year' category is for the insurer to demonstrate that they have had an exceptional year handling claims for the period 1 June 2016 to 1 May 2017.
Etiqa's win is a firm acknowledgement for having gone above and beyond the call of duty, helping clients at times of difficulty on a consistent basis. Proof points of excellence may include reduced supply chain losses, quicker settlement and increased customer satisfaction.
Sue Chi Kong, Chief Executive Officer of Etiqa Insurance Pte. Ltd., said, "This award is a reflection of our commitment to humanise insurance by placing people above policies and providing fuss-free, seamless and convenient user experience to our customers. We are constantly innovating and leveraging on technology to bring truly differentiated experiences to our customers and will continue to work on providing service excellence to our customers."
The progressive insurer was also the first in Singapore to provide real-time tracking of flight delays, automatic immediate assessment and instant approval for travel delay claims in July 2017.
Details of all winning entries can be found at www.claimsclubasia.com/awards.
For more information on Etiqa, visit www.etiqa.com.sg. 
Etiqa Insurance -- A Singapore Insurance Company with Asian and International Expertise
Etiqa Insurance Pte. Ltd. is a licensed life and general insurance company registered in the Republic of Singapore and regulated by the Monetary Authority of Singapore (MAS). In July 2017, Fitch affirmed the company's "A-" rating for its financial strength and stable outlook. 
Etiqa has been protecting Singaporeans since 1961 with a range of general insurance solutions that constantly evolve to meet their ever-changing needs. As the appointed insurer for the Housing Development Board (HDB) Fire Insurance Scheme in Singapore, we have been protecting homes since 2009. In August 2014, we added a comprehensive suite of life insurance solutions to our stable of products.
Etiqa is owned by Maybank Ageas Holdings Berhad, a joint venture company that combines local market knowledge with international insurance expertise. The company is 69% owned by Maybank, one of Asia's leading banking groups with more than 22 million customers worldwide in 20 countries; and 31% by Ageas, an international insurance group with 33 million customers across 16 countries and a heritage that spans over 180 years, with a focus to provide world class insurance solutions to consumers in Europe and Asia through market leading joint ventures.
At Etiqa, we believe in our brand promise of humanising insurance, by placing people over policies in everything we do. We are passionate about helping Singaporeans protect themselves and their loved ones today and helping them plan for a financially secure tomorrow.
Media contacts:
Audrey Liu
Manager, Brand and Communications
Etiqa Insurance Pte. Ltd.
Tel: +65 6690 4309
Email: Email Contact