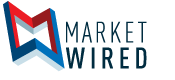 Precision Drilling Corporation Announces Addition of New Director
/EINPresswire.com/ -- CALGARY, ALBERTA--(Marketwired - Sep 22, 2017) -
Precision Drilling Corporation ("Precision") (TSX:PD)(NYSE:PDS) announced today the addition of Susan M. MacKenzie to its board of directors.
Ms. MacKenzie has over thirty years of experience in the energy industry. Ms. MacKenzie has been an independent consultant since 2009. Previously, she served as Chief Operating Officer with Oilsands Quest Inc., a NYSE Amex-listed oil sands company. Prior to that, Ms. MacKenzie was employed for 12 years at Petro-Canada prior to its merger with Suncor Energy Inc. in 2009, where she served as Vice President of Human Resources and Vice President of In Situ Development & Operations. Ms. MacKenzie was also employed for 14 years with Amoco Canada, serving in a variety of engineering and leadership roles in natural gas, conventional oil and heavy oil exploitation.
A resident of Calgary, Alberta, Ms. MacKenzie serves on several boards, including Freehold Royalties Ltd., TransGlobe Energy Corporation (NASDAQ: TGA), FortisAlberta (a wholly owned subsidiary of Fortis Inc.), and Enerplus Corporation (NYSE: ERF). She has previously served on the boards of Safe Haven Foundation of Canada, Calgary Women's Emergency Shelter, and Foothills Academy Society. She holds a Master of Business Administration from the University of Calgary and a Bachelor of Engineering degree from McGill University.
About Precision
Precision is a leading provider of safe and High Performance, High Value services to the oil and gas industry. Precision provides customers with access to an extensive fleet of contract drilling rigs, directional drilling services, well service and snubbing rigs, camps, rental equipment, and wastewater treatment units backed by a comprehensive mix of technical support services and skilled, experienced personnel.
Precision is headquartered in Calgary, Alberta, Canada. Precision is listed on the Toronto Stock Exchange under the trading symbol "PD" and on the New York Stock Exchange under the trading symbol "PDS".
Carey Ford
Senior Vice President & Chief Financial Officer
403.716.4566
Ashley Connolly
Manager, Investor Relations
403.716.4725
Precision Drilling Corporation
800, 525 - 8th Avenue S.W.
Calgary, Alberta, Canada T2P 1G1
www.precisiondrilling.com