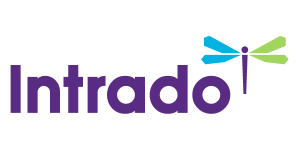 Snyder's-Lance Announces Webcast of 2017 Investor Day Presentations
/EIN News/ -- CHARLOTTE, N.C., Sept. 21, 2017 (GLOBE NEWSWIRE) -- Snyder's-Lance, Inc. (Nasdaq-GS:LNCE) announced today that it will host its 2017 Investor Day in New York, New York on Thursday, September 28, 2017 at 9:00 a.m. Eastern Time, to discuss the Company's objectives and strategy.

To access the live webcast and related presentation materials, please visit the Investor Relations-Events & Presentations section of the Company's website at www.snyderslance.com. A replay of the webcast will also be available for approximately 30 days following the Investor Day.
About Snyder's-Lance, Inc.
Snyder's-Lance, Inc., headquartered in Charlotte, NC, manufactures and markets snack foods throughout the United States and internationally. Snyder's-Lance's products include pretzels, sandwich crackers, pretzel crackers, potato chips, cookies, tortilla chips, restaurant style crackers, popcorn, nuts and other snacks. Products are sold under the Snyder's of Hanover®, Lance®, Kettle Brand®, KETTLE® Chips, Cape Cod®, Snack Factory® Pretzel Crisps®, Pop Secret®, Emerald®, Late July®, Krunchers! ®, Tom's®, Archway®, Jays®, Stella D'oro®, Eatsmart Snacks™, O-Ke-Doke®, Metcalfe's skinny®, and other brand names along with a number of third party brands. Products are distributed nationally through grocery and mass merchandisers, convenience stores, club stores, food service outlets and other channels. For more information, visit the Company's corporate web site: www.snyderslance.com.
Investor Contact
Kevin Powers, Senior Director, Investor Relations and Communications
kpowers@snyderslance.com, (704) 557-8279
Media Contact
Joey Shevlin, Director, Corporate Communications & Public Affairs
JShevlin@snyderslance.com, (704) 557-8850