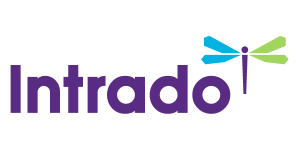 Fort Harrison Hosts "From Runaway to the Runway" Fashion Show Gala
/EIN News/ -- CLEARWATER, Fla., Sept. 21, 2017 (GLOBE NEWSWIRE) -- On September 30th, Miracles Outreach, a non-profit organization housing at-risk youth to reduce factors leading to juvenile delinquency, is holding their annual "From Runaway to the Runway" Fashion Show Gala in the Church of Scientology-owned, historic Fort Harrison. The event starts at 6:00pm and tickets are $45.00.

Miracles Outreach non-profit is holding their annual "From Runaway to the Runway" Fashion Show Gala in the Fort Harrison on September 30th. Pictured here is a previous fashion show held in the Fort Harrison, Fashions With Flair, benefiting Pinellas Sheriff's PAL and Clearwater Community Volunteers.
A photo accompanying this announcement is available at http://www.globenewswire.com/NewsRoom/AttachmentNg/e2fac7ba-6b45-451a-8f39-423006b6df98
Guests will enjoy refreshments before taking their seats for the fashion show. The evening recognizes the accomplishments of the young women who finished Miracles Outreach's program and celebrates how far the participating girls have come as they transition from unstable pasts to promising futures.
"Not only do we celebrate those girls who have come through the program," said Michelle Walker, Executive Director of Miracles Outreach, "we also take the opportunity to raise awareness of human trafficking's often forgotten reality."
All proceeds of the event will help fund a new youth home in the Miracles Outreach program.
"The Church of Scientology hosts events and fundraisers for non-profits and charities frequently," said Dylan Pires, Community Affairs Director for the Church of Scientology in Clearwater. "We are very happy to open up the beautiful Fort Harrison to the benefit of Tampa Bay's deserving non-profits."
For more information about Miracles Outreach or to attend the event, please call (813) 374-2184, or email miraclesoutreach@gmail.com. 
The Fort Harrison Religious Retreat:
Since its construction in 1927, the Fort Harrison has been the home for many community events and charitable organizations. The Fort Harrison's current owner, the Church of Scientology, has hosted over 600 community events there since a top-to-bottom restoration in 2009. The Scientology religion was founded by humanitarian and philosopher, L. Ron Hubbard, and incorporated in 1954. To learn more, visit www.scientology.org. 
Dylan Pires
(727) 467-6860