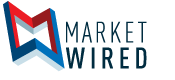 Paycor Appoints Chief Financial Officer to Drive Company Through Next Phase of Growth and to Capitalize on Growing Demand for HR Software
Bill Davis Rounds Out Executive Team with More than 20 Years of Corporate Finance Leadership, Vision and Strategy Experience
/EINPresswire.com/ -- CINCINNATI, OH--(Marketwired - Sep 21, 2017) - Human Capital Management company Paycor today announced the appointment of William J. (Bill) Davis as chief financial officer (CFO).
With more than 20 years of experience in corporate finance leadership within technology companies, Bill is a seasoned executive who will be instrumental to Paycor as it continues to meet customers' demands for a software solution that delivers modern, intuitive recruiting, HR and payroll solutions. Most recently, Bill served as CFO at Gloo Networks plc, where he was responsible for overall financial operations and reporting. He also served as CFO for Blackboard, Inc., overseeing a number of functions including the company's finance, information technology, and corporate development operations. Prior to joining Blackboard Inc., Bill was CFO of Allscripts Healthcare Solutions for nearly a decade, where he participated in the company's notable revenue growth. Bill was also previously CFO at Lante Corporation and started his career at PricewaterhouseCoopers LLP.
Bill is a graduate of the University of Cincinnati and of Northwestern's Kellogg School of Management. Bill currently serves on the Business Advisory Council for the Lindner School at the University of Cincinnati and as a Board of Director for the Jack & Jill Late Stage Cancer Foundation.
Supporting Quotes
"Bill's depth of experience as a financial leader in the technology industry combined with his strong work ethic and an entrepreneurial mindset are the qualities we were looking for in our CFO," said Bob Coughlin, founder and CEO of Paycor. "Bill will be a key asset within our leadership team as we continue to execute our long-term growth and customer success strategy."
"Paycor's strong culture is defined by its passionate employees who are committed to delivering exceptional customer experiences every day. This coupled with the company's industry-leading cloud-based technology and thriving partner community present a compelling opportunity for long-term growth," said Bill Davis, CFO of Paycor. "I am honored to join Paycor and its accomplished leadership team at such an exciting time in the company's evolution and look forward to contributing to its future success."
About Paycor
Paycor is a trusted partner to more than 31,000 small and medium-sized businesses. Known for delivering modern, intuitive recruiting, HR and payroll solutions, Paycor partners with businesses to optimize the management of their most valuable asset -- their people. Paycor's personalized support and user-friendly technology ensure that key business processes, including recruiting, onboarding, reporting, timekeeping, compliance and payroll, run smoothly. Paycor's people operations solutions are recommended by today's most innovative brokers, bankers, and CPAs. Learn how Paycor can transform your business by starting a conversation at http://www.paycor.com.