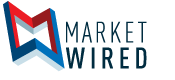 Flashtalking Releases New Industry Study Examining the State of Consumer Attention
White paper breaks down the new creative paradigm for digital advertising and shares success formula for creative strategists and practitioners
/EINPresswire.com/ -- NEW YORK, NY--(Marketwired - Sep 21, 2017) - Flashtalking, the leading global independent platform for ad delivery, dynamic creative and data analytics, today announced the release of, "The New Creative Paradigm Part 1: Understanding New Consumer Behavioral Patterns," a white paper examining and synthesizing published research on how people process information and advertising in an age of heightened distraction and the prevalence of habitual multi-tasking. The piece delivers key insights and guidance to industry practitioners seeking to better understand how digital advertising can best address consumers in different states of attention.
Now available for download, the white paper's thesis is that in an environment of increasing complexity and options -- across channels and platforms -- consumers filter information and they control their attention, as never before. Flashtalking CEO John Nardone explores research proving that these two emerging behaviors directly influence the way consumers process and remember advertising. The mind is chronically distracted and the multi-tasking phenomenon is a real dynamic with which advertising and creative professionals must contend.
In addition to key insights on the chronically distracted mind, Nardone shares his outlook on optimal creative workflow and innovation standards in this pivotal age. Because consumers in this state are rendered "inattentionally blind" (a concept delineated in the white paper), they are less likely to see, process and internalize traditional ad messages. Therefore, for advertisers, variation and relevance become vital in the fight against that inattentional blindness. The author asserts the following as key to success:
Variation and relevance are best accomplished through dynamic advertising, an evolving industry practice and one that allows teams to combine visual and messaging ad elements in real time to tune to consumer characteristics, behavior and circumstance.
Dynamic ad technology is already established.
The new challenge for marketers and their agencies will be to evolve the ad development process and learn the new techniques needed to take advantage of the power of data-driven, dynamic ads.
Those who master these new skills will be best positioned to connect with the new, chronically distracted consumer.
The white paper will be followed by a webinar hosted by John Nardone with Alan Schulman, National Director for Creative Experience & Content Marketing, of Deloitte Digital's Brand Content Group. Entitled "The New Creative Paradigm Part 2: A New Creative Process to Reach Distracted Consumers," the webinar will highlight the white paper findings and reveal a new five step creative process to help advertisers understand best practice for effective dynamic advertising and data-driven creative.
Download the white paper and get more information on our upcoming webinar here.
About Flashtalking
Flashtalking equips advertisers and their agencies to create, activate and measure data-driven advertising across digital channels and formats. Our programmatic creative and analytics platform unifies audience, media and creative to deliver personalised messaging while optimising performance of media and creative. With cookie-less tracking, connected log-file and algorithmic attribution, we can coordinate, augment and analyse data signals to support our clients at the crossroads where data, relevant creative, and unbiased measurement intersect with expertise, service and a deep partner ecosystem.
Born in the U.K., headquartered in New York, Flashtalking spans the globe with offices in San Francisco, Los Angeles, Chicago, London, Leeds, Cologne, Hamburg, Amsterdam, and Sydney. For more information visit www.flashtalking.com.