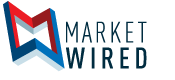 Dynastream Innovations Inc Announces Availability of G.FIT Fitness Equipment Modules for Reliable Connectivity in Group Fitness Settings
A New Reliability Benchmark for Wireless Fitness Equipment Coexistence, Heart Rate Sensors, and Group / Leaderboard Applications Has Arrived
/EINPresswire.com/ -- COCHRANE, AB--(Marketwired - September 21, 2017) - Dynastream Innovations today announced the production readiness of G.FIT, a turnkey ANT+ and Bluetooth® low energy technology solution for fitness equipment in group fitness use cases such as leaderboard applications. As the third generation of Dynastream fitness modules, G.FIT offers best-in-class functionality and support for 50+ concurrent devices. Integrators can take advantage of dual-protocol support for fitness equipment device profiles, plus list and proximity-based pairing of heart rate sensors.
Designed with group fitness in mind, G.FIT modules provide the out-of-box capabilities that fitness equipment manufacturers need. In addition, The G.FIT Library and SDK can be used to write custom applications for G.FIT modules so manufacturers can build on the already robust G.FIT feature set to create a tailored experience for their customers.
"With the launch of G.FIT, we wanted to start a new era for wireless fitness equipment in gym and class environments," said Mike Rounding, Product Manager, ANT Wireless. "We wanted to address the coexistence challenges of these spaces, and still provide the rich features we know gyms and clubs expect to help create new client experiences. With 50+ G.FIT devices operating concurrently. It's the competitive edge that equipment manufacturers and gyms are looking for."
The G.FIT solution features:
Enhanced coexistence for group and class use cases
ANT+ Heart Rate and FE-C (broadcast) device profile support
Bluetooth low energy Heart Rate Profile and Service; Fitness Machine Service
Proximity (RSSI) and list pairing modes for ANT+ and Bluetooth heart rate devices
Easy integration with preloaded features via simple serial interface
Field upgrades via serial or wireless connection
Support for custom G.FIT applications using the G.FIT Library and SDK
G.FIT is sampling now, with volume production quantities available in early October. Orders are now being accepted. For more information and full technical details, visit dynastream.com/gfit.
To find out more about how this solution could benefit your fitness equipment application, join Dynastream at the annual ANT Wireless Symposium for a Group Fitness Workshop and Fitness Equipment Technical Working Group in Banff, Alberta from September 26th - 29th. To learn more about this workshop, visit thisisant.com/symposium.
For full technical details on the G.FIT solution, visit dynastream.com/gfit.
About Dynastream Innovations Inc.
Dynastream Innovations Inc. was established in 1998 and produces ultra-low power wireless chips and modules based on ANT and ANT/BLE wireless technology. Dynastream products are available internationally through a franchised network of electronic component distributors. Our industry leading components can be found in products serving markets in sports, fitness, home / commercial automation and control, and other IoT applications.
ANT is an established protocol and silicon solution for ultra-low power (ULP) practical wireless networking applications. With millions of deployed nodes, ANT is perfectly suited for any kind of low data rate sensor network topologies; from peer- to-peer or star, to practical mesh; in personal area networks (PAN) which are well suited for sports, fitness, wellness and home health applications, or in local area networks (LAN) in home and IoT applications.
ANT+ (built on the base ANT protocol), is an interoperability infrastructure that defines device profiles which specify data formats, channel parameters and network keys. This provides seamless wireless connectivity between ANT+ enabled products, including the collection and automatic transfer of sensor data.
ANT Wireless is responsible for managing the base ANT 2.4 Ghz ultra-low power wireless protocol, the ANT+ interoperability infrastructure and the ANT+ Alliance. The company behind ANT Wireless is Dynastream Innovations Inc. (www.dynastream.com). Dynastream was established in 1998 and became a wholly owned subsidiary of Garmin Ltd. in December 2006. Dynastream is based in Cochrane, Alberta, Canada, and is a world innovator in the research and development of inertial and wireless technology.
CONTACT INFORMATION

Press Contact:
Paul Wilke
Upright Position Communications
ant@uprightcomms.com
+1-415-881-7995