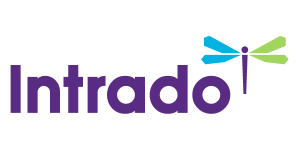 Japan's Yokohama City University Selects Cray XC50-AC Supercomputer for Life Sciences Research
/EIN News/ -- SEATTLE, Sept. 20, 2017 (GLOBE NEWSWIRE) -- Global supercomputer leader Cray Inc. (Nasdaq:CRAY) today announced that the Yokohama City University in Japan has put a Cray® XC50-AC™ supercomputer into production. Located in the University's Advanced Medical Research Center, the new Cray supercomputer will power computational drug-discovery research used in the design of new medicines. The University will also use its Cray system to conduct atomic-level molecular simulations of proteins, nucleic acids, and other complexes.

The new air-cooled Cray XC50™ supercomputer at Yokohama City University is the latest milestone in a long partnership between the two organizations. In 2007, the University acquired a Cray XT4™ supercomputer, and in 2010, it purchased a Cray XE6m™ system for bioinformatics research. The University's new two-cabinet Cray XC50-AC supercomputer includes the new Intel® Xeon® Scalable processors, and in addition to supporting life sciences research, the system will also serve as the University's primary high performance computing system.
"Ensuring our researchers and scientists can apply highly-advanced supercomputing technologies to support our data-intensive research is a key focus for our University," said Akinori Kidera, Professor, YCU. "Our new Cray XC50-AC system provides us with the supercomputing resources necessary to expand our computational research capabilities and continue our proud tradition of science and technology excellence."
"Yokohama City University is a highly-regarded educational institution with a proud history in conducting world-class research in medicine and life sciences, and we are honored that, once again, a Cray supercomputer will support their groundbreaking research efforts," said Mamoru Nakano, president of Cray Japan. "We look forward to continuing to build on our collaborative partnership with the University and its user community. We also appreciate the efforts of SCSK, our prime contractor and reseller in Japan, for contributing to the success of this project."
The Cray XC50 series of supercomputers are designed to handle the most challenging workloads requiring sustained multi-petaflop performance. They incorporate the Aries high performance network interconnect for low latency and scalable global bandwidth, as well as the latest Intel Xeon Scalable processors, Intel Xeon Phi™ processors, and NVIDIA® Tesla® GPU accelerators. With a top peak performance of 500 petaflops, and one petaflops in a single cabinet, the Cray XC50 supercomputer delivers on Cray's commitment to performance supercomputing with an architecture and software environment that provides extreme scalability and sustained performance.
For more information on the Cray XC™ supercomputers, please visit the Cray website at www.cray.com.
About Cray Inc.
Global supercomputing leader Cray Inc. (Nasdaq:CRAY) provides innovative systems and solutions enabling scientists and engineers in industry, academia and government to meet existing and future simulation and analytics challenges. Leveraging more than 40 years of experience in developing and servicing the world's most advanced supercomputers, Cray offers a comprehensive portfolio of supercomputers and big data storage and analytics solutions delivering unrivaled performance, efficiency and scalability. Cray's Adaptive Supercomputing vision is focused on delivering innovative next-generation products that integrate diverse processing technologies into a unified architecture, allowing customers to meet the market's continued demand for realized performance. Go to www.cray.com for more information.
Cray, and the stylized CRAY mark are registered trademarks of Cray Inc. in the United States and other countries, and XC5-AC, XC50, XT4, XE6m and XC are trademarks of Cray Inc. Other product and service names mentioned herein are the trademarks of their respective owners.
Cray Media:
Nick Davis
206/701-2123
pr@cray.com 
Cray Investors:
Paul Hiemstra
206/701-2044
ir@cray.com