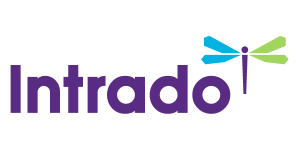 Airbus Aerial and Southern Company team on first-of-its-kind inspection of power lines in Georgia
Demonstration marks the first time drone and satellite imaging technologies have been used jointly for power line inspections
Drone survey marked first commercial BVLOS drone operation in Georgia
/EIN News/ -- ATLANTA, Sept. 20, 2017 (GLOBE NEWSWIRE) -- Airbus Aerial, the commercial aerial services business recently launched by Airbus, partnered with major utility, Southern Company, to field a first-of-its-kind demonstration of power line inspections using a blend of aerial technologies. The demonstration used Airbus satellite systems to inspect Southern Company's electrical lines across a region of Georgia and a drone to collect finer detail along a 30-mile (48.2 km) span outside Atlanta.  This marks the first time drone and satellite imaging technologies have been used in unison and the first beyond visual line of sight (BVLOS) drone flight in Georgia. 
Authorities and executives from the Federal Aviation Administration (FAA), Southern Company, Airbus Unmanned Aerial Systems division in Europe, as well as several Airbus Aerial business partners attended the trial. 
"Our goal here was to demonstrate how our technology can support Southern Company in monitoring their energy infrastructure - particularly in remote locations, help them improve maintenance efficiency, ensure service continuity, support personnel safety and save costs," said Jesse Kallman, President of Airbus Aerial.   
Airbus Aerial brings together aerospace technologies such as drones and satellites, combines them in a common software infrastructure, and applies industry-specific analytics to deliver tailored solutions to customers in utilities, agriculture, insurance and other markets.  "In this case, we were able to image an entire portion of the State of Georgia by satellite, identify the need areas along the lines where maintenance issues could occur, then used BVLOS drone inspections to determine how to remedy the issue," said Kallman.
"We put this demo together in concert with Airbus Aerial to demonstrate to our internal customers the relative benefits of Beyond Line of Sight inspections," explained Harry Nuttall, Director of System Air, Southern Company.
"At Southern Company we strive for continuous improvement in everything we do. I believe this innovative maintenance execution will improve the overall reliability of electrical infrastructure across all utilities."
This specific trial with Southern Company used a fixed-wing drone – the DT-18 from one of Airbus Aerial's partners, DELAIR, which has been certified for BVLOS operations in France since 2012 – to inspect vegetation encroachment on power lines.  Having already acquired and analyzed satellite images of the area from Airbus' Pleiades satellite, the team selected areas to inspect for more detailed inspection. The drone transmitted live video and imagery data back to the ground team using 3G as well as direct data links to demonstrate multiple options for transmitting commands to the aircraft
"The communications aspects were very important parts of the trial in that it ensures that the right mix of technologies are in place and available to conduct BVLOS operations at scale, while we work in parallel with regulators to ensure safe operations," said Kallman.
Once all the data and imagery were collected the Airbus Aerial team generated analysis layers to deliver Southern Company a comprehensive report on the state and condition of the power lines in that specific area and across the region.
About Airbus Aerial:
Airbus Aerial is an aerial services business backed by Airbus, an international pioneer and leader in the aerospace industry.  With bases both in the U.S. and in Europe, Airbus Aerial's services leverage the best software and aerospace technology from across the globe to offer actionable data and analysis of information provided by drones, satellites, high altitude aircraft and other sources.
About Airbus:
Airbus is a global leader in aeronautics, space and related services. In 2016, it generated revenues of € 67 billion and employed a workforce of around 134,000. Airbus offers the most comprehensive range of passenger airliners from 100 to more than 600 seats. Airbus is also a European leader providing tanker, combat, transport and mission aircraft, as well as Europe's number one space enterprise and the world's second largest space business. In helicopters, Airbus provides the most efficient civil and military rotorcraft solutions worldwide.
Contacts for the Media:
Bart Greer   +15713067246   M: +17033341571   barton.greer@airbus.com