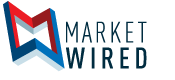 New Startup Sayge Aims to Transform Work with "Coaching for the Rest of Us"
Launch clients include Figliulo&Partners, Grace Blue and Tribal Worldwide
/EINPresswire.com/ -- NEW YORK, NY--(Marketwired - September 20, 2017) - Coaching and culture builder Sayge, co-founded by CEO Jamie Bryan and Chief Coaching Officer Katie Stricker, announced its launch today. Designed to deliver "coaching for the rest of us," Sayge is headquartered in New York City and offers remote 1:1 coaching services to a global audience. Founded with the mission of transforming people's working lives by helping them to maximize their personal and professional potential, Sayge helps companies build employee-first cultures for happier, more engaged and more productive employees.
"People demand more from their jobs today and companies recognize the need to respond to that," said Bryan. "Sayge strives to help companies adopt and execute on an employee-first mindset -- an approach that helps sets them apart in the war for talent. The companies we work with have already seen the positive impact that coaching has on employee engagement, productivity and retention -- and, ultimately, on their organization's bottom line."
Sayge currently has 15 coaches who are working with more than 50 employees at eight companies, including Figliulo&Partners, Grace Blue and Tribal Worldwide. The company is developing its technology platform and has extended its services beyond the advertising and marketing industry as part of its continuing growth plans and ambition to coach more than 1,000 individuals in 2018.
In addition to the belief that coaching should be accessible and affordable, the company understands that the right match between a coach and an individual coachee is critical and, as such, has developed a proprietary matching model to greatly increase the likelihood of success.
"We said we wanted to create the best home for creative talent from the moment we opened our doors," said Judith Carr-Rodriguez, President and Founding Partner of Figliulo&Partners. "That's why we love Sayge -- it's a brand new way to keep investing in our people and our culture. As entrepreneurs ourselves, we are thrilled to be able to bring such an innovative solution to our people."
Prior to co-founding Sayge, Bryan spent 13 years in leadership roles at some of the world's top agencies, including Ogilvy, DigitasLBi and Deep Focus. Over the course of his career, he has developed a passion for helping people grow and find fulfilment in their work. Stricker has worked across a range of industries, including entertainment, advertising, marketing and innovation over the last 15 years. Most recently, she coached company leaders, new managers and team members to implement new paths to success both professionally and personally.
"We know that people increasingly value professional development, and that this is oftentimes more important to them than money," said Stricker. "Until now, coaching has been a premium benefit that has only been available to executives. Our goal with Sayge is to demystify and democratize coaching, and to make it a no brainer for every company to offer it to its employees at every level."
About Sayge
Sayge is a professional development and coaching company that's driven by the desire to help companies maximize their employees' personal and professional potential. We're demystifying and democratizing coaching -- making it easy for companies to give their employees ongoing access to their very own professional development coach.
We believe that coaching should be accessible and affordable so that all of us (not just executives) can benefit from it. We know that the right client-coach match is especially critical, so we've built a proprietary matching engine and a deep bench of coaches to help us ensure the best possible match.
Sayge's approach is designed around the people we work with, and we act as an extension of their teams. We know how important it is to prove the business impact and ROI of what we do, so we're uncommonly focused on providing detailed, robust reporting. To find out more, visit us at www.hellosayge.com.