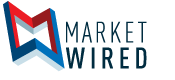 Gimbal's Fine Candies Gets Spooky with 2017 Halloween Sweepstakes
Gourmet candy maker to choose one special winner for a custom "Trick-or-Treat" Halloween giveaway
/EINPresswire.com/ -- SAN FRANCISCO, CA--(Marketwired - Sep 20, 2017) - Today, Gimbal's Fine Candies announces the start of its 2017 Halloween sweepstakes, giving fans a chance to win a trick-or-treat package filled with delicious and ghoulish goodies. The lucky winner of this sweepstakes will receive a spirited and spooky Halloween set that will make their home trick-or-treat ready. The hauntingly fun package will feature 48 bags of Gimbal's Gourmet Jelly Beans, decorative pumpkins, spell books, a festive candy dish, a Halloween-themed tablecloth, and an eerie Halloween tree. Running from Sept. 20 through Oct. 13, the sweepstakes can be found on Gimbal's Facebook page, where all entrants will receive 15 percent off their next online purchase using the code: HALLOWEEN15.
"Halloween just keeps growing in popularity -- both for kids and adults alike. We're so excited to kick off one of our favorite seasons with this 2017 Halloween Sweepstakes," said Karin Vollrath, sales and marketing director at Gimbal's Fine Candies. "At Gimbal's, we are thrilled to offer candies without the major eight food allergens that can be enjoyed and shared without worry for Halloween celebrations at home, work and school."
With ghouls, goblins, witches, and wizards gathering this Halloween, Gimbal's Gourmet Jelly Beans is a perfect option for every sweet tooth. Gimbal's Fine Candies is free of peanuts, tree nuts, dairy, gluten, eggs, soy and more.
To enter Gimbal's Fine Candies' Trick-or-Treat sweepstakes, please visit, https://www.facebook.com/gimbalscandy 
About Gimbal's Fine Candies
Gimbal's Fine Candies was founded in 1898 in downtown San Francisco. Four generations later, everyone at Gimbal's is still incredibly dedicated and passionate about creating irresistibly delicious confections. From old-time favorites to innovative new candies, everything Gimbal's produces is made with pride in the USA. For additional information on Gimbal's Fine Candies, visit www.gimbalscandy.com or call 1-800-344-6225.
Media Contact
Victoria Picillo
Uproar PR for Gimbal's Fine Candies
Email Contact
321.236.0102 x230