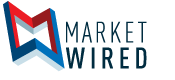 Unicorn Sleep Furthers Partnership with Metavivor to Support Stage IV Metastatic Breast Cancer Research
Effective immediately company to donate 50 percent of profits from sales to support Breast Cancer Awareness Month and 70 percent on October 13, raising research funding, awareness and support of Stage IV metastatic breast cancer
/EINPresswire.com/ -- NEW YORK, NY--(Marketwired - Sep 20, 2017) - Unicorn Sleep, an online luxury mattress brand for consumers seeking attainable luxury with made-to-order mattresses and bedding accessories that support Stage IV Metastatic Breast Cancer (MBC) research, today announced its ongoing partnership with METAvivor and its increased commitment highlighted through the company's custom METAvivor mattress. In support of Breast Awareness Month, starting today 50 percent of profits from every METAvivor mattress, Unicorn Sleep mattresses and all other sleep products including PureCare bedding will be donated directly to METAvivor through the end of October. During National Metastatic Breast Cancer Awareness Day, which falls on Friday, October 13, the company will increase its donation contribution to 70 percent of profits on goods sold to directly benefit the organization.
"We are deeply committed and honored to help raise the much-needed research funds for metastatic breast cancer," said Chris Syed, CEO of Unicorn Sleep. "There is no cure for metastatic breast cancer and it is fatal in 97-99 percent of all cases, and each one of us has been affected or knows someone who has been affected by this terminal disease. In supporting METAvivor, we are helping to raise the visibility of metastatic breast cancer and to increase much needed research funding required to eradicate this disease." 
METAvivor is a metastatic breast cancer patient-led, non-profit organization that funds research raises awareness, advocates for, and provides support to people with stage IV metastatic breast cancer. METAvivor awards grants for research projects that have the potential to shift MBC from a terminal disease to a chronic condition with a good quality of life. One hundred percent of every donation given to METAvivor goes toward funding these grants and the critical research that will lead to advances in treatment options, quality of life and survival for patients diagnosed with metastatic breast cancer. For more information, please visit www.METAvivor.org.
"Unicorn Sleep is such a supportive partner and understands that increased research funds are critical for Stage IV Metastatic Breast Cancer," said Beth Fairchild, President of METAvivor. "Our organization and the Metastatic Breast Cancer community benefits from its yearlong donations. We appreciate our ongoing relationship."
About Unicorn Sleep
Because a one mattress doesn't fit all, and because we all sleep a bit differently, online luxury mattress provider Unicorn Sleep set out to capture superior comfort with its bespoke mattresses and bedding accessories at an attainable price for anyone seeking luxurious comfort. Founded on the principles of luxury, comfort, and customer service, Unicorn Sleep, manufactures ultra-luxurious mattresses for any type of sleeper with three different styles for side, back, stomach and position-change sleepers. With 10 layers of comfort that are masterly constructed in the USA with sustainably sourced materials from around the world, to its 150-night sleep trial and white-glove delivery and set-up service to your home, Unicorn Sleep is fast becoming known for the superior way it caters to its customers' affluent lifestyles and is enhancing the online mattress market with its attainable, high-quality mattresses, pillows and bedding. As an added pillar, Unicorn Sleep donates 30 percent of profits from its signature METAvivor mattress to support stage IV breast cancer research. To learn more about Unicorn Sleep's bespoke mattresses and bedding accessories, visits www.unicornsleep.com, "like" us on Facebook and follow us on Instagram.
About PureCare
PureCare designs essential elements necessary to create a healthy sleep environment. PureCare mattress and pillow protectors, sheets, pillows and toppers -- all of which combine superior technology, innovation and the highest quality materials -- are revolutionary to today's health conscious consumers and allergy sufferers. PureCare continues to change the conversation in the sleep essentials industry to focus on health and wellness and has introduced the first Limited Lifetime Stain Warranty. PureCare's entire collection of mattress and pillow protectors are the official protector products of the National Sleep Foundation and The Women's Choice Award. For more information, please visit purecare.com

EIN Presswire does not exercise editorial control over third-party content provided, uploaded, published, or distributed by users of EIN Presswire. We are a distributor, not a publisher, of 3rd party content. Such content may contain the views, opinions, statements, offers, and other material of the respective users, suppliers, participants, or authors.