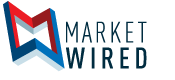 5th Annual External Development Summit (XDS) Celebrates Success of Milestone Year
VANCOUVER, BC--(Marketwired - September 19, 2017) - External Development Summit (XDS), the only annual, international games industry event held in Canada with a primary focus on external development for art, animation, audio, software engineering, QA and localization – occurred in Vancouver, Canada Sept 6-8 at the Westin Bayshore Hotel. The sold-out event boasted over 500 attendees from 38 countries, 35 sponsors, and 54 high-calibre speakers. Notable speakers included Peter Cardwell, Head of XBOX Certification at Microsoft, Leah Hoyer, VP of Creative at Telltale Games, and Mike Verdu, Senior VP at Electronic Arts. Sessions touched on a wide range of relevant topics, from a specialty panel on the Consolidation of Service Providers in the Games Industry to Multicultural Explorations of Diversity in External Development.
The 3-day event was packed to the brim with great sessions, events and networking opportunities. Toby Ow, Production Supervisor at Sony Interactive Entertainment said that 'XDS has quickly become the must attend event if you're involved with external development. Every year the XDS organizers create new and fun ways to network and deepen relationships with existing and potential new partners. There is no greater opportunity to connect with likeminded colleagues and discover the past, present, and future of external development.'
5 year returning Presenting Sponsor, Glass Egg Digital Media's COO, Guillaume Monier, was quoted saying, "2017 was another great year at XDS! It's a unique event in the sense that all the people we meet are relevant for our business. Solid and consistent organization, it is definitely a not to be missed event in my calendar." Mirroring this sentiment, Eliana Russi, Executive Manager of Abragames, Brazilian Game Developers, said, "XDS is a must attend event! Brazil is coming back full force in 2018. External Development is a business model that we are willing to embrace!"
XDS Advisory Committee Chair, Chris Wren said, "Our Advisory Committee and accomplished event team already have exciting plans in motion for next year. For starters, we will be moving to the new JW Marriott Parq Vancouver -- which will allow us to continue to provide a fresh, valuable, and relevant attendee experience. It's going to be hard to top 2017, but as always, we're up for the challenge." To find out more about External Development Summit (XDS), visit http://xdsummit.com.
About XDS
External Development Summit (XDS) is the only annual, international games industry event held in Canada with a primary focus on external development for art, animation, audio, software engineering, QA and localization. XDS is a Professionals only event, and brings together a niche community of game developers and publishers, vendors, middleware providers, and trade organizations to advance the industry through collaboration, sharing of best practices, networking and the delivery of a high-calibre, educational program.
XDS Advisory Committee
The XDS Advisory Committee is made up of industry leaders who are interested in supporting cooperative advancement of external development within the games (and entertainment) industry. These professionals volunteer their time to ensure the program is excellent in content and educational value.

EIN Presswire does not exercise editorial control over third-party content provided, uploaded, published, or distributed by users of EIN Presswire. We are a distributor, not a publisher, of 3rd party content. Such content may contain the views, opinions, statements, offers, and other material of the respective users, suppliers, participants, or authors.