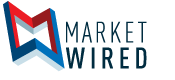 Her Imports Promotes Tippi Shorter to Executive Leadership Role as President of the Company
/EINPresswire.com/ -- LAS VEGAS, NV--(Marketwired - Sep 19, 2017) - Her Imports (OTCQB: HHER), a leading retailer of human hair extensions and related beauty products, today announced the promotion of Tippi Shorter as President of Her Imports. Ms. Shorter joined Her Imports earlier this year as Vice President of Product Development & Marketing.
Ms. Shorter commented, "Since joining the team in February I have been working on building the Her Imports brand as well as introducing new products to the market. My daily hands on experience as a celebrity hairstylist and frequent consumer of our products have allowed me to understand the demands of the market. The market is constantly evolving with new styles and hair care products desired by consumers. In my expanded role as President, I am looking forward to continuing these activities as well as directing some very exciting growth initiatives."
Ms. Shorter has been the go-to hair artist for many of the world's top celebrities including Alicia Keys, Rihanna and Beyonce as well as a spokeswoman for Aveda's textured hair division since 2013. She also brings extensive hands on experience in the hair and beauty industry.
Barry Hall, Her Imports' CEO, stated, "Tippi's expertise and experience have significantly contributed our development as a growing company over the past six months. Now we are ready to move to the next stage in providing beauty products to our customers and Tippi will be leading this endeavor." 
About Her Imports:
Her Imports sells human hair extensions and related hair-care and beauty products at retail locations throughout the U.S. and on our Website, www.herimports.com. Additionally, by way of our proprietary eCommerce platform and strategic leveraging of social media buys, we convert prospects into customers while developing long-term personal relationships and loyal customers.
Investor Contact:
Valter Pinto / Allison Soss
KCSA Strategic Communications
Phone: (212) 896-1254 / (212) 896-1267
Email: Email Contact / Email Contact

EIN Presswire does not exercise editorial control over third-party content provided, uploaded, published, or distributed by users of EIN Presswire. We are a distributor, not a publisher, of 3rd party content. Such content may contain the views, opinions, statements, offers, and other material of the respective users, suppliers, participants, or authors.