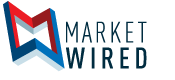 Precision Drilling Hits US$150,000 Donation Target in Support of U.S. Gulf Coast Relief Efforts
/EINPresswire.com/ -- CALGARY, ALBERTA--(Marketwired - Sep 18, 2017) - Precision Drilling Corporation ("Precision" or "The Company") (TSX:PD)(NYSE:PDS) is pleased to announce that it has successfully raised US$150,000 in support of relief efforts in the Houston and Gulf Coast region thanks to the generous donations from The Company's employees and directors. As previously announced, Precision donated US$50,000 to the American Red Cross and pledged to match employee donations to organizations involved in supporting relief efforts up to US$50,000.
Over the past two weeks, Precision employees have also graciously volunteered their personal time in addition to participating in The Company's paid leave charitable work program to help with flood recovery efforts. The Company would like to thank those who donated and also thank those who have, and continue to participate in efforts to aid individuals who were affected by Hurricane Harvey.
About Precision
Precision is a leading provider of safe and High Performance, High Value services to the oil and gas industry. Precision provides customers with access to an extensive fleet of contract drilling rigs, directional drilling services, well service and snubbing rigs, camps, rental equipment, and wastewater treatment units backed by a comprehensive mix of technical support services and skilled, experienced personnel.
Precision is headquartered in Calgary, Alberta, Canada. Precision is listed on the Toronto Stock Exchange under the trading symbol "PD" and on the New York Stock Exchange under the trading symbol "PDS".
Carey Ford
Senior Vice President & Chief Financial Officer
403.716.4566
Ashley Connolly
Manager, Investor Relations
403.716.4725
Precision Drilling Corporation
800, 525 - 8th Avenue S.W.
Calgary, Alberta, Canada T2P 1G1
Website: www.precisiondrilling.com


EIN Presswire does not exercise editorial control over third-party content provided, uploaded, published, or distributed by users of EIN Presswire. We are a distributor, not a publisher, of 3rd party content. Such content may contain the views, opinions, statements, offers, and other material of the respective users, suppliers, participants, or authors.