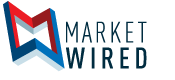 Solar Alliance Announces Departure of CFO
VANCOUVER, BRITISH COLUMBIA--(Marketwired - September 17, 2017) - Solar Alliance Energy Inc. ('Solar Alliance') or (the 'Company') (TSX VENTURE: SAN) (OTC: SAENF) announces that Chief Financial Officer ("CFO") Eric Knutzen is leaving the Company, effective immediately. A transition plan for Mr. Knutzen has been put in place and the Company has already begun the search for a replacement.
"At this stage in our development, Solar Alliance needs a CFO with extensive capital markets experience in order to support our corporate objectives and future growth," said Chairman and CEO Jason Bak. "The sales and operations fundamentals have been solidified with the addition of Alan Fleishman as President and we are now actively seeking a new CFO that has extensive experience in the public markets and in the solar industry."
Jason Bak, Chairman and CEO
About Solar Alliance Energy Inc. (www.solaralliance.com)
/EINPresswire.com/ -- Solar Alliance is a sales, marketing and development company focused on residential, commercial and industrial solar installations. Since we were founded in 2003, we have developed wind and solar projects that provide enough electricity to power 150,000 homes. Solar Alliance is committed to an exceptional customer experience, effective marketing campaigns and superior lead generation in order to drive sales and generate value for shareholders. Our passion is improving life through ingenuity, simplicity and freedom of choice. We make solar simple and our goal is to install solar on every available rooftop in America.
Statements in this news release, other than purely historical information, including statements relating to the Company's future plans and objectives or expected results, constitute Forward-looking statements. The words "would", "will", "expected" and "estimated" or other similar words and phrases are intended to identify forward-looking information. Forward-looking information is subject to known and unknown risks, uncertainties and other factors that may cause the Company's actual results, level of activity, performance or achievements to be materially different than those expressed or implied by such forward-looking information. Such factors include, but are not limited to: uncertainties related to the ability to raise sufficient capital, changes in economic conditions or financial markets, litigation, legislative or other judicial, regulatory and political competitive developments and technological or operational difficulties. Consequently, actual results may vary materially from those described in the forward-looking statements.
"Neither TSX Venture Exchange nor its Regulation Services Provider (as that term is defined in the policies of the TSX Venture Exchange) accepts responsibility for the adequacy or accuracy of this release."