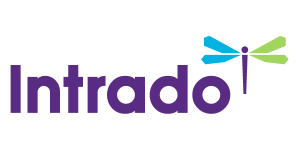 Youth INC and RBC Host Lower Manhattan Community Event and Raise $2MM+ for NYC Youth
/EIN News/ -- NEW YORK, Sept. 16, 2017 (GLOBE NEWSWIRE) -- New York City Deputy Mayor, Rich Buery, and New York Giants and University of Michigan legend, Amani Toomer, presided over the awards for over 3,000 New Yorkers who participated in the third annual RBC Race for the Kids, a family day of athletic challenges to raise funds benefitting Youth INC and six other* New York City charities.

Youth INC receives $2,000,000 from RBC Race for the Kids on behalf of charity beneficiaries Youth INC, Gallop NYC, Play Rugby USA, Teak Fellowship, Ronald McDonald House NYC, Memorial Sloan Kettering Cancer Center, and WE.
A photo accompanying this announcement is available at http://www.globenewswire.com/NewsRoom/AttachmentNg/00da4653-ee49-42f2-86e9-e948e6257285
Youth INC and title sponsor RBC Capital Markets ("RBC") teamed up to raise over $2 million to benefit NYC kids. Youth INC's mission is to improve the lives of young people through a unique venture philanthropy model that helps more than 70 NYC youth-serving nonprofits—at no cost to them—impact over 150,000 kids each year.
"RBC is the frontrunner for corporate social responsibility – they are dedicated to positively impacting the communities in which they do business. We are so fortunate to have them as a partner," said Rehana Farrell, Executive Director of Youth INC. "As the race continues to grow, we look forward to more companies in NYC getting involved to help fuel the change necessary to see children in under-resourced neighborhoods receive the support they need to realize their full potential."
"RBC has a long history of supporting children's causes worldwide and is committed to supporting under-served youth in New York City alongside our fellow New Yorkers," said Blair Fleming, U.S. Head of RBC Capital Markets. "The success of the event speaks to the firm's camaraderie, unique culture, and our mission of helping clients thrive and communities prosper."
Richard Buery, NYC's Deputy Mayor for Strategic Policy Initiatives, received the inaugural "RBC BridgeFund Grant" at the race, which will be awarded to a deserving Youth INC partner organization in his name. The Deputy Mayor commented, "Youth INC and RBC invest in our city by supporting youth-serving organizations in our most under-resourced neighborhoods throughout the five boroughs. That means young people across New York, regardless of their circumstances, have access to resources that can help them reach their full potential -- a mission that is central to the de Blasio Administration. The downtown community is fortunate to host such a positive family-oriented event for locals to make a difference in the lives of their fellow New Yorkers."
John Waldron, Co-Head of the Investment Banking Division at Goldman Sachs and Co-Chair of the Youth INC Board of Directors, commented, "Youth INC delivers long-term change for New York City children through its unique venture philanthropy model that empowers youth-serving nonprofits. RBC Race for the Kids, benefitting Youth INC and other charities, is an impressive example of how much corporate-nonprofit partnerships can accomplish, leveling opportunity for New York City youth. We are proud to be involved and excited to see other firms joining us to compete and level the playing field for NYC kids!"
RBC has a long legacy of supporting and working with charities and initiatives that benefit youth and communities at the grassroots level. Race for the Kids is one of fifteen charitable runs RBC hosts annually in Canada, the United States, the United Kingdom, Trinidad & Tobago, Kuala Lumpur, Hong Kong, Australia, Hong Kong, Sydney, and Luxembourg. The RBC Race for the Kids series is part of RBC's larger commitment to youth through the RBC Kids Pledge, a five-year, $100 million promise to improve the well-being of one million kids and youth. RBC's charitable focus is in lockstep with Youth INC's mission to improve the lives of youth by empowering nonprofit organizations that serve them.
*Funds raised through RBC Race for the Kids will also positively impact other youth-focused charities, including: GallopNYC, Memorial Sloan Kettering Cancer Center (MSK), Play Rugby USA, Ronald McDonald House of New York, The TEAK Fellowship, and WE Charity.
About Youth INC
Youth INC's mission is to transform the lives of NYC youth by empowering the organizations that serve them. While there are over 1,500 organizations helping children in New York, it's hard to identify the best and expand their reach. That's where Youth INC comes in. Youth INC uses a rigorous screening process to identify the most promising youth-serving nonprofits. Then, we partner to help nonprofits develop robust fundraising capabilities, build a strong board of directors, issue grants that accelerate growth and drive sustainable scale, and establish metrics to improve programs and demonstrate impact. After partnering with Youth INC, nonprofits experience an average revenue increase of more than 197% and serve 129% more youth. This unique venture philanthropy model has helped Youth INC raise over $80 million for over 150 partner organizations since 1995, enabling them to improve the lives of NYC youth each year.
About RBC Capital Markets
RBC Capital Markets is a premier global investment bank providing expertise in banking, finance and capital markets to corporations, institutional investors, asset managers and governments around the world. We serve clients from 70 offices in 15 countries across North America, the UK, Europe and the Asia-Pacific region. Our more than 7,400 professionals deliver the experience and insights required to raise capital, access markets, mitigate risk and acquire or dispose of assets for clients worldwide. We are consistently ranked, by third-party sources, among the 10 largest and most significant investment banks globally.

RBC Capital Markets is part of a leading, diversified provider of financial services, Royal Bank of Canada (RBC). Operating since 1869, RBC is one of the largest banks in the world and the fifth largest in North America, as measured by market capitalization. With a strong capital base and consistent financial performance, RBC is among a small group of highly rated global banks.
For more information please contact:

Ariel Ingber, Youth INC
aingber@youthinc-usa.org
(212) 401-4062

Stephanie Diaz, RBC Capital Markets 
stephanie.diaz@rbccm.com
(212) 905-5893