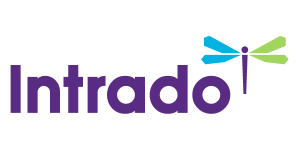 Dalmac Energy Announces Closing of Working Capital Loan With President & Chief Executive Officer
/EIN News/ -- EDMONTON, Alberta, Sept. 15, 2017 (GLOBE NEWSWIRE) -- Dalmac Energy Inc. ("Dalmac") (TSX-V:DAL) is pleased to announce that it closed today its previously announced loan arrangement with Mr. John Babic, Dalmac's President and CEO, for an aggregate amount of $750,000 to assist Dalmac in meeting its capital needs as it moves forward into the fall and winter seasons.

Mr. Babic's loan to Dalmac has a three year term and bears interest at a rate of 12.5% per annum. In certain circumstances, including at the maturity of the loan, in the event Dalmac determines it will repay the loan in full, in the event another person gains ownership or control of over 20% of Dalmac's issued and outstanding common shares or upon the agreement of the Corporation and Mr. Babic, Mr. Babic will have the option to convert the outstanding loan amount into an aggregate of 7,894,737 units of Dalmac (the "Units") at a price of $0.095 per Unit. Each Unit shall entitle Mr. Babic to acquire, at no additional cost, one common share of Dalmac and one common share purchase warrant of Dalmac. Each warrant shall entitle Mr. Babic to acquire one common share at a price of $0.13 per share for a period of 18 months following the date of conversion.
As noted above, the funds to be loaned by Mr. Babic to Dalmac will be used for Dalmac's immediate working capital needs and general corporate purposes.
The loan, including the potential issuance of any Units thereunder, remains subject to the final approval of the TSX Venture Exchange (the "Exchange") and there is no assurance that the Exchange will provide such final approval on the terms currently anticipated or at all.
On September 14, 2017, the closing price of Dalmac's common share on the Exchange was $0.105.
Forward-looking Information: This press release contains forward-looking information (as such term is defined by applicable securities laws) respecting, among other things, Dalmac's anticipated use of proceeds in respect of its loan from Mr. Babic.  Readers are cautioned that forward-looking information is subject to a number of risks, uncertainties and other factors may cause actual results to differ materially from the forward-looking information provided. In particular, among other risks, the loan and terms thereof is subject to the final approval of the Exchange and there can be no guarantee that such final approval will be provided, there can be no guarantee that the amounts raised pursuant to the loan will be sufficient to meet Dalmac's current needs and, as such, additional financing or other options may need to be pursued; and, there can be no guarantee that Dalmac will have the resources available to satisfy all of its working capital needs in the future and for reasons that are currently unforeseen, management may be required to alter Dalmac's current business strategy and capital program (which may result in a change in the use of the loan proceeds from that described above) and there can be no certainty as to what such alterations may be.  Dalmac does not undertake to update any forward-looking information except as may be required by applicable securities laws.
Neither the TSX Venture Exchange nor its Regulation Services Provider (as that term is defined in the policies of the TSX Venture Exchange) accepts responsibility for the adequacy or accuracy of this release.
For further information: please contact Su Chun at 4934 – 89th Street, Edmonton, Alberta T6E 5K1 by phone (780) 988-8510, by fax (780) 988-8512, or by e-mail at schun@dalmac.ca.