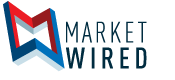 Claim Post Resources Inc. Completes the Purchase of Quarry Leases from Gossan Resources Limited
/EINPresswire.com/ -- TORONTO, ONTARIO--(Marketwired - Sep 14, 2017) - Claim Post Resources Inc. (TSX VENTURE:CPS) is pleased to announce the payment of $787,356 to Gossan Resources Limited which completes the purchase of nine quarry leases under the terms of the Manigotagan Purchase and Sale Agreement. The leases contain a large surface deposit of silica sand which is in high demand for fracking in oil and gas industry.
Lowell Jackson, Executive Chairman, stated: "Claim Post is proud to announce this important corporate milestone and would like to thank Gossan and all other stakeholders for their understanding and patience though this process. Upon transfer of the Gossan leases, Claim Post will initiate field work leading to the development of the silica sand project."
Claim Post Resources Inc. is a Canadian mineral exploration company and a reporting issuer in Ontario, Alberta and British Columbia. It currently has two areas of focus: exploring for gold and base metals in the prolific Timmins Camp in Ontario, and developing a Tier 1, frac sand deposit located 200km NE of Winnipeg, Manitoba. The Company has 126,383,908 shares issued and outstanding.
Neither TSX Venture Exchange nor its Regulation Services Provider (as that term is defined in the policies of the TSX Venture Exchange) accepts responsibility for the adequacy or accuracy of this release.
Claim Post Resources Inc.
Charles Gryba
President and Director
(416) 801- 6366
Claim Post Resources Inc.
Lowell Jackson
Executive Chairman
(403) 660-3702
www.claimpostresources.com