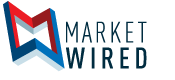 Revelo Completes Strategic Swap of Properties with Sumitomo and Acquires Additional Prospective Tenement at its Mirador Project, northern Chile
/EINPresswire.com/ -- VANCOUVER, BRITISH COLUMBIA--(Marketwired - Sep 14, 2017) - Revelo Resources Corp. ("Revelo" or the "Company") (TSX VENTURE:RVL) is pleased to announce that it has completed a strategic swap of properties with Sumitomo Metal Mining Chile Limitada ("Sumitomo"), by which Revelo has significantly enhanced its property position at the highly prospective Mirador copper-gold-molybdenum project in northern Chile. Revelo has acquired an additional 4,744 hectares of tenement at Mirador, which is contiguous with Revelo's existing tenement, and now controls a total of 7,744 hectares covering a large hydrothermal alteration system with the geological and geochemical characteristics of the upper portions of a porphyry copper system. The project is located along one of the principal porphyry copper mineral belts of northern Chile.
Revelo transferred its 1,800-hectare Reina Hija project in northern Chile to Sumitomo in exchange for the group of concessions at Mirador. Because of the deal, Revelo no longer has any interests at Reina Hija and Sumitomo will assume responsibility for an underlying royalty in favour of Minera Fuego Limitada, and Revelo will pay an equivalent royalty to Sumitomo on the properties acquired at Mirador. Portions of both royalties have buy-back rights.
Tim Beale, President and CEO of Revelo, commented: "We are delighted to have consolidated Revelo's land position at one of our highly attractive porphyry copper exploration targets in northern Chile. The exchange of properties with Sumitomo makes strategic sense as Revelo's tenement at Reina Hija enhances Sumitomo's interests in that area, while Sumitomo's tenement at Mirador significantly enhances Revelo's existing position in the Mirador area. There is no historic drilling at Mirador, but surface work by Revelo and previous workers has revealed extremely prospective geological, hydrothermal alteration and geochemical characteristics for one or more porphyry copper targets, together with potential high-sulphidation targets prospective for gold, silver and copper. Revelo continues to develop its prospect generator model and is actively looking for partners to further the exploration at Mirador and elsewhere within its portfolio."
ABOUT THE MIRADOR PROJECT
Mirador lies along the southern extensions of the highly productive "Paleocene" Mineral Belt in northern Chile that contains numerous important copper, gold and silver mines and projects. Mirador consists of one or more priority copper targets, as well as a possible high-sulphidation gold-silver-copper target, and is the southernmost of two large hydrothermal alteration systems within a contiguous property package controlled by Revelo, and which also includes the Calvario target.
An extensive, central, advanced argillic alteration zone is flanked by quartz-sericite and argillic alteration zones to the north and south. The overall hydrothermal alteration zone, which extends over more than 10.0 km N-S x 2.5 km E-W, is now entirely located within the recently updated tenement package controlled by Revelo. The intense and widespread hydrothermal alteration is hosted principally in dacitic porphyries and andesitic volcanic rocks, as well as Mesozoic sediments, volcanics and volcaniclastic rocks, together with Tertiary plutonic rocks. Phreatic breccias have also been recognised. Surface outcrops are intensely leached, but limited copper oxides coincident with fine quartz veinlets at lower elevations to the south and north of the central advanced argillic altered zone suggest proximity to porphyry copper levels.
The property has been structurally uplifted by a series of regional thrust faults related to the San Felix - Vicuña fault system. Mirador, together with Revelo's Calvario target located 10 km to the north, form an important pair of porphyry copper style targets controlled by the same regional thrust fault system.
Multi-element geochemical anomalies in rocks (Mo-Cu-Bi-Au with Mo >24 ppm to 153 ppm, and Cu >92 ppm to 500 ppm) suggests porphyry copper potential in the northern and possibly within the recently added southern portions of the alteration zone that are dominated by quartz-sericite alteration, while the central area, which is dominated by advanced argillic alteration and displays As and Sb geochemical anomalies, more closely suggests a high-sulphidation epithermal environment with potential for gold and silver and possibly copper, although further porphyry copper potential at depth cannot be discounted.
The geology together with hydrothermal alteration and geochemical characteristics suggest that Mirador represents a large porphyry copper (+/- gold +/- molybdenum) system, currently exposed at the upper porphyry to epithermal levels, with several target areas requiring drill testing.
ABOUT REVELO
Revelo has consolidated an outstanding portfolio of 25 projects prospective for copper, gold and silver located along proven mineral belts in one of the world's top mining jurisdictions - Chile. Revelo's total exposure to mineral tenements in northern Chile is around 300,000 hectares.
Revelo is a Canadian company and is listed on the TSX Venture Exchange (TSX VENTURE:RVL). For more information, please visit Revelo's website at www.reveloresources.com.
Dr. Demetrius Pohl, PhD., Certified Professional Geoscientist (CPG), an independent consultant, is the Company's Qualified Person for the purposes of National Instrument 43-101 Standards of Disclosures for Mineral Projects of the Canadian Securities Administrators, and has approved the written disclosure of the technical information contained in this news release.
ON BEHALF OF THE BOARD
Timothy J. Beale, President & CEO
Neither the TSX Venture Exchange nor the Investment Industry Regulatory Organization of Canada accepts responsibility for the adequacy or accuracy of this release.
FORWARD-LOOKING STATEMENT
This news release contains certain statements that may be deemed "forward-looking statements". All statements in this release, other than statements of historical fact, that address events or developments that Revelo expects to occur, are forward-looking statements. Forward-looking statements are statements that are not historical facts and are generally, but not always, identified by the words "expects", "plans", "anticipates", "believes", "intends", "estimates", "projects", "potential", "indicate" and similar expressions, or that events or conditions "will", "would", "may", "could" or "should" occur. Although Revelo believes the expectations expressed in such forward-looking statements are based on reasonable assumptions, such statements are not guarantees of future performance and actual results may differ materially from those in forward-looking statements.
To view the CALVARIO & MIRADOR PROJECTS - LOCATION MAP figure, please visit the following link: http://media3.marketwire.com/docs/1102216_FIGURE1.pdf
To view the CALVARIO & MIRADOR PROJECTS - DISTRICT GEOLOGY figure, please visit the following link: http://media3.marketwire.com/docs/1102216_FIGURE_2.pdf
To view the MIRADOR PROJECT - SATELLITE IMAGE - TENURE figure, please visit the following link: http://media3.marketwire.com/docs/1102216_FIGURE3.pdf