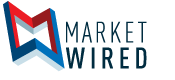 NetworkNewsWire Announces Publication Highlighting the Potential of Cannabinoid Biosynthesis
/EINPresswire.com/ -- NEW YORK, NY--(Marketwired - Sep 14, 2017) - NetworkNewsWire ("NNW"), a multifaceted financial news and publishing company, today announces the publication of an editorial featuring InMed Pharmaceuticals, Inc. (CSE: IN) (OTCQB: IMLFF), a client of NNW specializing in the development of novel therapeutics leveraging the pharmacological benefits of cannabinoids.
The publication, titled, "Biosynthesis Technology Could Transform Cannabinoid Production," discusses companies providing innovative, cannabinoid biosynthesis processes.
To view the full publication, visit: https://www.networknewswire.com/biosynthesis-technology-transform-cannabinoid-production/
"The cost for the cannabinoids, the active pharmaceutical ingredients (APIs) needed in cannabis drug development are staggeringly high. InMed Pharmaceuticals, Inc. (CSE: IN) (OTCQB: IMLFF), with its innovative biosynthesis technology utilizing modified E-coli bacteria, could be approaching the introduction of a cheaper and better alternative for providing the API's in the massive industry's cannabinoid-focused segment following its filing of a provisional patent application pertaining to the technology earlier this week.
"Potential benefits of biosynthesis of cannabinoids are wide-ranging, as InMed Pharmaceuticals notes in its corporate presentation. The cost savings versus traditional growing and extraction methods are certainly noteworthy (and they echo the benefits of bio-synthetic insulin nicely), but monetary benefits are just the tip of the iceberg. Because the cannabinoids produced using InMed's proprietary manufacturing techniques are bioequivalent to the naturally-occurring compounds, biosynthesis could enable enhanced quality control and purification."
About InMed
InMed is a preclinical stage biopharmaceutical company specializing in the research and development of novel, cannabinoid-based prescription drug therapies utilizing novel drug delivery systems. InMed conducts research, discovery, preclinical, clinical, regulatory, manufacturing and commercial development activities for its product candidates. InMed's proprietary bioinformatics database assessment tool, the biosynthesis manufacturing process and its drug development programs are the fundamental value drivers of the company.
For more information, visit www.inmedpharma.com.
About NetworkNewsWire
NetworkNewsWire (NNW) is an information service that provides (1) access to our news aggregation and syndication servers, (2) NetworkNewsBreaks that summarize corporate news and information, (3) enhanced press release services, (4) social media distribution and optimization services, and (5) a full array of corporate communication solutions. As a multifaceted financial news and content distribution company with an extensive team of contributing journalists and writers, NNW is uniquely positioned to best serve private and public companies that desire to reach a wide audience of investors, consumers, journalists and the general public. NNW has an ever-growing distribution network of more than 5,000 key syndication outlets across the country. By cutting through the overload of information in today's market, NNW brings its clients unparalleled visibility, recognition and brand awareness. NNW is where news, content and information converge.
For more information please visit https://www.NetworkNewsWire.com
Please see full terms of use and disclaimers on the NetworkNewsWire website applicable to all content provided by NNW, wherever published or re-published: http://NNW.fm/Disclaimer
Forward-Looking Statements
This release contains forward-looking statements within the meaning of Section 27A of the Securities Act of 1933, as amended and Section 21E of the Securities Exchange Act of 1934, as amended. All forward-looking statements are inherently uncertain as they are based on current expectations and assumptions concerning future events or future performance of the company. Readers are cautioned not to place undue reliance on these forward-looking statements, which are only predictions and speak only as of the date hereof. In evaluating such statements, prospective investors should review carefully various risks and uncertainties identified in this release and matters set in the company's SEC filings. These risks and uncertainties could cause the company's actual results to differ materially from those indicated in the forward-looking statements.