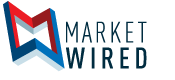 Aunt Fannie's Founder and CEO Mat Franken Selected to Speak at The Best Fest Cleantech Innovation Conference
Mat Franken to present on better products through green chemistry, materials derived from nature or using sustainable chemistry processes to enhance healthy living
/EINPresswire.com/ -- PORTLAND, OR--(Marketwired - Sep 14, 2017) - Aunt Fannie's (www.auntfannies.com), on a mission to create healthy homes, restore the biome we live in, recharge our immunity, and strengthen our families with the most environmentally-friendly and human-friendly cleaning and pest solutions on the market, has announced CEO and founder Mat Franken has been selected to speak at the Best Fest Cleantech Innovation Conference in Portland, on September 14 held at the World Trade Center.
The Best Fest event brings together a diverse community of entrepreneurs, investors, university researchers, industry leaders, and creators who have the common goal of accelerating solutions to environmental challenges. At the event, CEO Mat Franken will co-present "Better Products Through Green Chemistry" on Sept. 14th at 2:30 p.m. PDT moderated by Martin Mulvihill of SaferMade Ventures. Additional panelists include Minal Mistry of Oregon DEQ and Seri Robinson of Oregon State University. The panel will address the materials derived from nature or using sustainable chemistry processes to enhance heathier living.
Today's natural brands all use synthetic 'plant-based' or 'plant-derived' ingredients labeled as 'natural'. Aunt Fannie's ingredients are millions of years in the making. Created from 95%+ unique, whole molecule, biodynamic, food-based ingredients which have evolved along with humans over millennia, Aunt Fannie's formulations are rated best in class as the healthiest and safest option for families and consumers because they are non-disruptive to our bodies. A recent test by Environmental Working Group on cleaning products confirms that Aunt Fannie's is a safer and healthier option compared to peers such as Mrs. Meyer's, Seventh Generation, and Method.
"Best Fest provides a crucial forum to discuss the advancement and evolution of healthier products required to sustain our homes and our health. I am honored to present alongside these visionaries and academics who share a common commitment to the next stage of science we use to care for our homes and families," said Mat Franken. "Aunt Fannie's is leading the next evolutionary phase in natural homecare by allowing our indoor microbiomes to flourish with food-grade, biodynamic cleaning and pest solutions."
For more information about Best Fest Cleantech Innovation please visit http://oregonbest.org/news-events/best-fest/.
About Aunt Fannie's
Born out of a years-long journey to understand and resolve his family's mysterious and life-threatening medical conditions, Mat Franken founded Aunt Fannie's in 2013. His mission is to educate and re-enlighten us all to what our ancestors understood. That a chemical-filled, hyper-sanitized home destroys the beneficial, human-friendly microorganisms our homes and families need for amazing health. Mat and his team have developed a family of safe, non-toxic, microbiomic cleaning and pest solutions for households, food service establishments, and food manufacturers that work beautifully and promote a healthy balance with nature. Rated "A" by the Environmental Working Group (EWG), Aunt Fannie's can be found in more than 1,000 retailers nationwide, including Whole Foods, Bed Bath & Beyond, H-E-B Grocery Stores and Hy-Vee. To find a retailer near you, please visit www.auntfannies.com -- and join our family by following us on Twitter, Instagram, & Facebook.