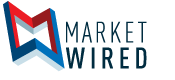 K-POP World Festival Launches New Twitter Popular Choice Award 2017
Famous K-POP stars participating at the festival stage will be livestreamed through Twitter to the world on 29 September 2017
Embeddable Tweet: https://twitter.com/KBSWorldTV/status/907757439600041984
Click here for high-resolution version
/EINPresswire.com/ -- SEOUL, SOUTH KOREA--(Marketwired - Sep 14, 2017) - Twitter, the best place to see what's happening in the world of K-POP and to talk about it, will collaborate for the first-time with the K-POP World Festival 2017 to provide a variety of #OnlyOnTwitter exclusive content to engage a global audience on its live public communications platform. In addition, the new Twitter Popular Choice Award will allow K-POP fans from all over the world to participate in the festival and will be livestreamed to the world through Twitter.
The 2017 K-POP World Festival, which celebrated its 7th anniversary this year, is the largest K-POP festival in the world, co-organized by KBS, South Korea's Ministry of Foreign Affairs and the Korea Culture and Information Service (KOCIS). This year, there are 13 country team finalists that have passed the global qualifying stage from 88 regions of 72 countries and who will come to the final stage in Changwon on 29 September 2017.
The New Twitter Popular Choice Award 2017
This year's festival will feature the new Twitter Popular Choice Award which will provide special memories for participants and fans. From today to 12pm KST on 29 September 2017, each of the 13 country team finalists will upload a variety of content, photos and videos on their Twitter accounts to communicate with their fans. The team that gets the highest engagement from Retweets, Likes, Replies and video views on Twitter, along with the usage of their official team account and hashtags, will win the new Twitter award.
COUNTRY TEAM FINALISTS (listed in alphabetical order):
Live streaming of K-Pop World Festival 2017
The festival will be held at Changwon Sports Complex Stadium from 7pm KST on 29 September 2017 and will be broadcasted through Twitter's livestreaming page and the KBS World Twitter account (https://twitter.com/KBSworldTV). If you access the livestreaming page on Twitter, you will be able to watch live performances of famous K-POP stars such as BTS, Twice, Ailee, Monster X, Astro, and NCT127 from anywhere in the world, as well as the country team contest. You can also use the official hashtag #KWF2017 to Tweet or search for the festival-related conversations on Twitter.
"K-POP is a powerful form of entertainment for collecting fans from all over the world, creating amazing content and tremendous engagement on Twitter," said Mr. Chang-Seob Shin, Country Head of Twitter Korea. He continued, "I hope that the interest in the K-POP World Festival, which is getting hotter due to its partnership with Twitter, will become a chance for internationals fans to expand into Korean culture beyond the Korean Wave."
Twitter Loves K-POP
K-POP is a hot global conversation topic on Twitter and many famous K-POP artists communicate with their fans around the world via Twitter. When EXO launched their official account @weareoneEXO on 8 July 2017, there were 11 million related Tweets around the world within 24 hours. In March 2016, BTS became the #1 most Retweeted artist ahead of Kanye West and Justin Bieber by actively using Twitter. In 2015, the top 10 most-mentioned Music keywords worldwide on Twitter also proved the power of K-POP, with four keywords related to Korean boybands Got7, EXO, BTS, and Bigbang.
About Twitter
Twitter, Inc. (NYSE: TWTR) is what's happening in the world and what people are talking about right now. On Twitter, live comes to life as conversations unfold, showing you all sides of the story. From breaking news and entertainment to sports, politics and everyday interests, when things happen in the world, they happen first on Twitter. Twitter is available in more than 40 languages around the world. The service can be accessed at twitter.com, on a variety of mobile devices and via SMS. For more information, visit about.twitter.com or follow @TwitterKorea. For information on how to download the Twitter and Periscope apps, visit twitter.com/download and periscope.tv.
About K-Pop World Festival 2017
KBS K-Pop World Festival 2017(@KBSworldTV, #KWF2017) is the biggest K-Pop cover dance/song event. It is an annual event organized by South Korea's Ministry of Foreign Affairs. This year the Festival includes 13 country team finalists from Canada, Hungary, India, Indonesia, Madagascar, Malaysia, Nigeria, Peru, Russia, Singapore, Turkey, USA and Vietnam.
Image Available: http://www2.marketwire.com/mw/frame_mw?attachid=3168564

Media Contact
Heejung Shin
Twitter Korea Communications Manager
Email : Email Contact
Twitter : @xinxi1

Wai Yin Ip
Golin
Email : Email Contact
Twitter : @golinsg
Mobile : +65 9321 4997
Distribution channels:
Amusement, Gaming & Casino
,
Book Publishing Industry
,
Consumer Goods
,
Culture, Society & Lifestyle
,
IT Industry
,
Media, Advertising & PR
,
Movie Industry
,
Music Industry
,
Religion
,
Technology
...

EIN Presswire does not exercise editorial control over third-party content provided, uploaded, published, or distributed by users of EIN Presswire. We are a distributor, not a publisher, of 3rd party content. Such content may contain the views, opinions, statements, offers, and other material of the respective users, suppliers, participants, or authors.