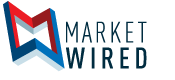 On4 Communications Announces Major $1,000,000 Contract With Pennsylvania/New Jersey Dealer Group
/EINPresswire.com/ -- NEW YORK, NY--(Marketwired - Sep 13, 2017) - On4 Communications, Inc. (OTC: ONCI) announces today that it has signed a major new contract with Pennsylvania/New Jersey dealer Group with brands including Jeep,Kia, Chevy, Ford, Alpha Romeo, GM, Hyundi and Nissan. 
CEO Steve Berman states, "This contract is for 20 dealerships in Pennsylvania and New Jersey. Each dealership will take 20 units per month at $200 per unit which is $80,000 per month and 1 million per year. The units will be delivered October 20 2017."
"We are also pleased to announce a JV with Title King a division of New America Energy Corp."
"Through this JV we will be able to create additional revenue in the very profitable Micro lending business. Our niche in this industry will be the ability to bring Lenders, Customers and Dealers together in one very simple application."
"By using our current ad platform on Google, Facebook and other social media we can deliver leads to title companies."
"This App is free and makes money by delivering leads to title companies. On 4 will receive 50% of the leads it generates or $12.50 per lead."
"Based on our current ad platform statistics we can deliver over 1000 leads per week generating $12,500 per week for a total of $600,000 a year to start."
"Financials will be out Friday as well as another big announcement next week," CEO Steve Berman Concludes.
About On4 Communications
On4 is a holdings company with an aggressive focus of acquiring proven and profitable businesses. Our first project is focusing on businesses operating in the $1.7 trillion U.S. healthcare industry. Our newest targeted businesses are operating in the trillion-dollar mobile App space. Our first acquisition in the mobile App space is FMS Marketing a global creator and distributor of mobile Apps for Android and Iphones. We are also targeting businesses to acquire and joint venture with in the medical marijuana and emerging MJ ancillary products space.
Forward-Looking Statement
This release includes forward-looking statements within the meaning of Section 27A of the Securities Act of 1933, as amended, and Section 21E of the Securities Exchange Act of 1934, as amended. All statements regarding our expected future financial position, results of operations, cash flows, financing plans, business strategy, products and services, competitive positions, growth opportunities, plans and objectives of management for future operations, as well as statements that include words such as "anticipate," "if," \"believe," "plan," "estimate," "expect," "intend," "may," "could," "should," "will," and other similar expressions are forward-looking statements. All forward-looking statements involve risks, uncertainties and contingencies, many of which are beyond our control, which may cause actual results, performance, or achievements, as described in our reports filed with the Securities and Exchange Commission which are available for review at www.sec.gov, to differ materially from anticipated results, performance, or achievements. We are under no obligation to (and expressly disclaim any such obligation to) update or alter our forward-looking statements, whether as a result of new information, future events or otherwise.

EIN Presswire does not exercise editorial control over third-party content provided, uploaded, published, or distributed by users of EIN Presswire. We are a distributor, not a publisher, of 3rd party content. Such content may contain the views, opinions, statements, offers, and other material of the respective users, suppliers, participants, or authors.