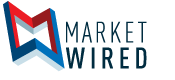 Attivo Networks(R) Named Cloud Security Startup of the Year by CyberSecurity Breakthrough Awards
Recognition Represents the Deception-Based Cybersecurity Leader's 18th Award of the Year
/EINPresswire.com/ -- FREMONT, CA--(Marketwired - Sep 13, 2017) - Attivo Networks®, the award-winning leader in deception technology for cybersecurity defense, announced today that it was named Cloud Security Startup of the Year by CyberSecurity Breakthrough Awards, which recognize the top companies, products, innovation and people in the cybersecurity industry. The award marks Attivo Networks 18th award recognition for 2017.
"We are honored to be named the Cloud Security Startup of the Year," said Tushar Kothari, CEO of Attivo Networks. "With an increased reliance on in remote offices and employees, protecting the cloud needs to be a top priority for organizations. We have worked very hard to provide quick and accurate threat detection and winning this award is a powerful testament to our commitment to innovation and efficiency in cloud security."
The Attivo ThreatDefend™ Deception and Response Platform is designed to install, operate and scale seamlessly in cloud environments such as AWS, Azure, VMware and OpenStack solution leverages the cloud and acts as a VM forwarder, eliminating the need for local devices or network redesign and allowing organizations to deploy the platform in under an hour. The platform provides rapid and accurate detection of attackers that have evaded prevention systems. ThreatDefend tracks hackers' lateral movement and uses dynamic deceptions to self-learn and match environments to automate incident response and prevent future attacks.
About Attivo Networks
Attivo Networks® is the leader in deception technology for real-time detection, analysis, and accelerated response to advanced, credential, insider, and ransomware cyber-attacks. The Attivo ThreatDefend™ Deception and Response Platform accurately detects advanced in-network threats and provides scalable continuous threat management for user networks, data centers, cloud, IoT, ICS-SCADA, and POS environments. Attivo Camouflage dynamic deception techniques and decoys set high-interaction traps to efficiently lure attackers into revealing themselves. Advanced attack analysis and lateral movement tracking are auto-correlated for evidence-based alerts, forensic reporting, and automatic blocking and quarantine of attacks. For more information visit http://www.attivonetworks.com/
Attivo Networks Contact:

Ari Brosowsky
UPRAISE Marketing + Public Relations
415.397.7600
Email Contact

EIN Presswire does not exercise editorial control over third-party content provided, uploaded, published, or distributed by users of EIN Presswire. We are a distributor, not a publisher, of 3rd party content. Such content may contain the views, opinions, statements, offers, and other material of the respective users, suppliers, participants, or authors.