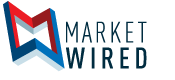 eSight 3 Launches in Australia and New Zealand
eSight 3 are breakthrough electronic glasses that let the visually impaired actually see
/EINPresswire.com/ -- SYDNEY, AUSTRALIA and AUCKLAND, NEW ZEALAND--(Marketwired - Sep 12, 2017) - Dr. Brian Mech, President and CEO of eSight, is pleased to announce the launch of eSight 3 in Australia and New Zealand. eSight 3 sets the gold standard for the most sophisticated low vision glasses of their kind anywhere in the world, enabling the visually impaired to actually see, be mobile and independently carry out virtually all Activities of Daily Living (ADLs).
eSight 3 is a clinically-validated and patented engineering breakthrough that enables the visually impaired to see in the same manner that sighted people do. With eSight 3, those living with low vision can experience a dramatically improved quality of life, and can independently engage in many professional, academic or personal activities the way the sighted can. eSight 3 is a wearable, hands-free solution that provides sight without the need for any surgery.
eSight will be represented by two distribution partners, who will bring the technology to clinical locations in the region. The Royal Society for the Blind was the first organization to bring eSight's breakthrough technology to Australia via its Adelaide location. Designs For Vision Pty Ltd. will deploy its staff of vision specialists throughout Australia and New Zealand.
eSight 3 is available today. For more information on how you or someone you know can benefit from this technology, please visit www.eSightEyewear.com.
About eSight:
eSight was founded in 2006 for the sole purpose of allowing the visually impaired to see. eSight is an ISO-9001:2015 certified manufacturer, with offices and representatives across the globe. A unique patented assistive device, eSight 3 enables people with vision loss to actually see and independently carry out virtually all Activities of Daily Living (ADLs). eSight can help a worldwide population of several hundred million people living with a wide variety of conditions that result in vision loss. eSight 3 is registered with the Australian TGA and the New Zealand WAND program. It is also registered with the FDA, EUDAMED and is inspected by Health Canada.
To learn more about eSight, visit www.eSightEyewear.com or call 1-855-837-4448.
Contact:
Jeffrey Fenton
Director of Outreach and Communications
eSight
1-855-837-4448 ext. 105
Email Contact