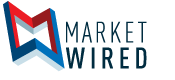 Flow Supports Markets Impacted By Hurricane Irma And Begins Preparations for Hurricane Jose
/EINPresswire.com/ -- MIAMI, FL--(Marketwired - Sep 9, 2017) - Hurricane Irma - the most powerful Hurricane to form in the Atlantic in over ten years - has left a trail of destruction across the Caribbean and is on track to make landfall in Florida as a Category 4 over the weekend. In its wake, Hurricane Jose is following closely behind on a similar path.
As the governments and people of the region come to terms with the devastating news of loss of life and widespread destruction of homes and property, C&W Communications Caribbean President, Garfield Sinclair, expressed sympathies for all who have been directly and indirectly affected by this natural disaster. Sinclair said, "We are certainly not out of the woods yet, as Hurricane Irma remains right on our doorsteps while Hurricane Jose bears down on us. This is a massive challenge particularly for those already devastated households and businesses, who have not even had a chance to fully assess the damage caused by Irma."
The Caribbean President urged everyone to "stay safe first, do your best to keep in touch with friends, family and neighbours and most of all heed the warnings issued by the Disaster Management Authorities." He added, "Ensuring the safety and wellbeing of our affected Caribbean communities is always our top priority. Many of our own colleagues have experienced significant personal loss, along with significant damage to their homes and properties and we are still in the process of assessing the damage to our networks and facilities across the markets.
Despite these extremely debilitating circumstances however, there have also been incredibly inspiring examples of a steely resolve to rebuild lives and communities in the shortest possible time. For example, immediately following the Hurricane our staff in Anguilla rallied together and opened up our store to issue mobile credit from our shop windows way into the night, to enable Anguillans to contact their families and friends locally and abroad. Similarly, our colleagues in BVI, who also experienced significant damage to their homes were on hand to open our Flemming Street Store - itself badly damaged - to give residents access to our Wi-Fi services and issue mobile credit to allow them to contact loved ones. Such is the resilience of the human spirit, and I wish to personally thank them for their acts of selflessness during such difficult times."
In the affected markets, Flow also issued $10 free local on-net credit to its prepaid customers which was valid for 48 hours.
Sinclair outlined that, "While the Flow network remained resilient across the affected markets and in some cases was the only communications option for many affected residents during and post the Hurricane, we have reports of extensive damage to individual cell sites in all markets. Additionally, our ECFS sub-sea system that runs between St. Martin and BVI, was damaged which resulted in a disruption of services on our international circuits for Barbados, Grenada and Trinidad & Tobago. This issue has since been rectified.
Our restoration efforts have already begun and Antigua has been set up as our main staging area to expedite the delivery of relief supplies. We will continue to provide further updates to customers regarding office closures in affected markets, particularly in Antigua & Barbuda, Anguilla, Montserrat, British Virgin Islands and St. Kitts & Nevis which are currently bracing for the onslaught of the second powerful Hurricane in less than two weeks."
About C&W Communications
C&W is a full service communications and entertainment provider and delivers market-leading video, broadband, telephony and mobile services to consumers in 18 countries. Through its business division, C&W provides data center hosting, domestic and international managed network services, and customized IT service solutions, utilizing cloud technology to serve business and government customers.
C&W also operates a state-of-the-art submarine fiber network - the most extensive in the region.
Learn more at www.cwc.com, or follow C&W on LinkedIn, Facebook or Twitter.
About Liberty Global
Liberty Global is the world's largest international TV and broadband company, with operations in more than 30 countries across Europe, Latin America and the Caribbean. Liberty Global invests in the infrastructure that empowers its customers to make the most of the digital revolution. Liberty Global's scale and commitment to innovation enables it to develop market-leading products delivered through next-generation networks that connect its 25 million customers who subscribe to 51 million television, broadband internet and telephony services. Liberty Global also serves over 10 million mobile subscribers and offers WiFi service across seven million access points.
Liberty Global's businesses are comprised of two stocks: the Liberty Global Group (NASDAQ: LBTYA) (NASDAQ: LBTYB) (NASDAQ: LBTYK) for its European operations, and the LiLAC Group (NASDAQ: LILA) and (NASDAQ: LILAK) (OTC PINK: LILAB), which consists of its operations in Latin America and the Caribbean.
The Liberty Global Group operates in 12 European countries under the consumer brands Virgin Media, Ziggo, Unitymedia, Telenet and UPC. The LiLAC Group operates in over 20 countries in Latin America and the Caribbean under the consumer brands VTR, Flow, Liberty, Mas Movil and BTC. In addition, the LiLAC Group operates a subsea fiber network throughout the region in over 30 markets.
For more information, please visit www.libertyglobal.com.

EIN Presswire does not exercise editorial control over third-party content provided, uploaded, published, or distributed by users of EIN Presswire. We are a distributor, not a publisher, of 3rd party content. Such content may contain the views, opinions, statements, offers, and other material of the respective users, suppliers, participants, or authors.