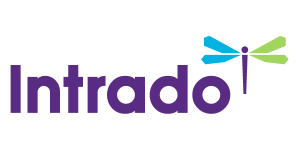 American Portfolios Financial Services, Inc. Named 2017 Broker-Dealer of the Year by Investment Advisor Magazine for the Third Year in a Row
/EIN News/ -- Holbrook, N.Y., Sept. 05, 2017 (GLOBE NEWSWIRE) -- American Portfolios Financial Services, Inc. (AP), an independent broker/dealer that serves affiliated financial advisors nationwide, is proud to announce that it has been named Broker/Dealer of the Year in 2017 by Investment Advisor magazine for the third year in a row. Each year since 1991, Investment Advisor magazine's editorial staff have invited registered representatives of independent broker/dealers (B/Ds) to rate their B/D in 15 distinct categories. The B/Ds that receive the highest average rating from their affiliated professionals are named Broker/Dealers of the Year in four divisions based on their number of producing representatives. AP won Division III, gaining top votes in the category of broker/dealers with 500-999 producing advisors.
American Portfolios (AP) named Broker-Dealer of the Year in 2017 by Investment Advisor magazine for the third year in a row. AP won Division III, gaining top votes in the category of broker/dealers with 500-999 producing advisors.
"AP has always aspired to emanate compassion in the work it does for its customers and communities; it is rewarding to know through such indicators as earning broker/dealer of the year that our affiliated financial professionals are in tune to this," states American Portfolios CEO Lon T. Dolber. "I strongly believe any success we've had over the years is attributable to staying true to our core values: taking care of our employees; preserving the firm's independence; maintaining value for its customers in an ever-changing industry; being a good corporate citizen; and finally, bringing value to our shareholders. By keeping these commitments, I'm proud to say that we've been able to provide the highest level of service and support to our valued affiliated financial professionals."  
Janet Levaux, editor-in-chief of Investment Advisor magazine, echoes Dolber's sentiments, indicating what it takes to earn such a recognition. "Independent broker/dealers, like their industry peers, are dealing with intense regulatory, technological and other changes in 2017. American Portfolios and the three other 2017 Broker/Dealers of the Year have shown they excel at supporting their financial advisors through these shifts and building mutual success."
The announcement of APFS's Division III 2017 Broker/Dealer of the Year Award will be formally made in the September issue of Investment Advisor magazine.
The firm has put a great deal of emphasis since its inception on building strong technology, starting with its proprietary and distributed business processing Web service STARS, which has implemented Unified Client Signed and Straight-Through Processing functionalities, generating enormous business processing efficiencies for its  affiliated advisor community. APFS also assumed control of the intellectual property and developmental capabilities of TrustFort, a comprehensive IT solutions provider for the financial industry, in order to foster future strategic business initiatives that will provide a competitive edge for AP in the industry. This includes the integration of the firm's highly-developed proprietary advisory technology platform, Portfolio Insight software, into American Portfolios' Nine Points Advisory Services Platform, comprised of  its advisor- and institutionally-managed programs, including  Nine Points Investment Management (NPIM)—an alternative asset management solution and resource providing research, due diligence, product support and in-house model management. This integration effectively provides all the tools an advisor needs, where a flexible billing process, intuitive model management and rebalancing, multi-faceted trading functionality and comprehensive reporting capabilities are brought together in one convenient Web-based solution. 
Faced with recent disruptive factors affecting the financial services industry, AP has taken a non-reactionary stance, more specifically with regard to the impending DOL ruling for a fiduciary standard on all retirement accounts, as well as downward pricing pressures from a changing business mix. While many of AP's competitors enacted sweeping wholesale changes by disallowing commission-based products on any and all retirement accounts, American Portfolios chose a measured approach and is keeping a clear focus on its core values and commitments to its customers, as well as its years of invested technology in place. AP has integrated the required disclosures and heightened compliance oversight into its business processing workflows to continue existing business, all while readying itself for an inevitable future to support more and more scalable and operationally-efficient practices through its robust advisory services platform and technologies. 
As always, the firm remains committed to providing peer-to-peer networking and business-building opportunities through a strategically planned series of meetings. With best practices outreach for its affiliated advisors through its Connections Tour, the independent broker/dealer looks forward to hosting its annual national conference, bringing together affiliated colleagues, key AP staff members and business partners to engage in a full agenda of valued-added meetings and networking opportunities to further learn from one another. Positioned as an educational and business conference, Connections 2017 is set to take place at Connecticut's Mohegan Sun from Oct. 25 – 27. In addition to a wealth of practice management offerings and valuable focus partner symposiums, this annual event will feature compelling keynote addresses by motivator and mentor to the financial services industry Don Connelly, Senior Investment Strategist Brian Levitt of OppenheimerFunds and former chairman of the Fed, Alan Greenspan.
In addition to being named B/D of the Year for 2015 and 2016 by Investment Advisor magazine, the firm was also ranked in the Top Five Best Companies to Work for in New York by the New York State Society for Human Resources Management (NYS-SHRM) and the Best Companies Group (BCG) in 2016 and 2017. These notable achievements stem from hard work and dedication to provide the best support, products and services to its investment professionals so that they can run their businesses more efficiently, which ultimately translates into successful and long-standing client relationships. AP holds firm to its promise to always act with integrity and to never sacrifice its advisors' or clients' interests for the sake of its own. The firm holds itself responsible not only to its customers, but also to the community at large. AP is actively engaged in socially responsible endeavors by participating in and sponsoring events through non-profit organizations such as World T.E.A.M. Sports, Virtual Enterprises International and The Dome Project.


About American Portfolios

Headquartered in Holbrook, N.Y., American Portfolios Financial Services, Inc. (AP) is a full-service, independent broker/dealer and member firm of FINRA and SIPC, offering a complete range of financial services, including personal financial and retirement planning, securities trading, mutual funds, access to investment research, long-term care planning, insurance products and tax-free investing. Fee-based asset management is offered through its sister subsidiary, American Portfolios Advisors, Inc., (APA), an SEC Registered Investment Advisor. Both entities, along with technology entity American Portfolios Advisory Solutions, LLC, collectively reside under the legal entity American Portfolios Holdings, Inc. (APH). Full-service securities brokerage is available through a clearing firm relationship with Pershing, LLC, a BNY Mellon firm, the securities of which are held on a fully disclosed basis. The company currently serves 794 independent investment professionals located in 364 branch locations throughout the nation.  It was named Broker-Dealer of the Year* (Division III) by Investment Advisor magazine in 2015, 2016 and 2017, as well as one of the top five Best Small/Mid-Size Company to Work for in the state of New York for 2016 and 2017 by the New York State Society for Human Resources Management (NYS-SHRM) and the Best Companies Group (BCG).
*Based on a poll of registered representatives conducted by Investment Advisor magazine. Broker/dealers rated highest by their representatives are awarded "Broker/Dealer (B/D) of the Year."
###
Attachments:
A photo accompanying this announcement is available at http://www.globenewswire.com/NewsRoom/AttachmentNg/d499d5dc-544d-4d4e-8b97-de116dc4c294
Attachments:
http://www.globenewswire.com/NewsRoom/AttachmentNg/6ac02920-db61-44ab-858f-9ba0455ac3b6
Attachments:
A photo accompanying this announcement is available at http://www.globenewswire.com/NewsRoom/AttachmentNg/776f99b8-09c9-4189-94b8-8fee5f566c4c
Melissa Grappone | VP of Marketing & Communications
American Portfolios Financial Services, Inc. 
631.439.4600 ext. 108
APCorpComm@americanportfolios.com

Kimberly A. Branch, CFP | VP of Marketing Strategy
American Portfolios Financial Services, Inc.
631.439.4600 ext. 217
APCorpComm@americanportfolios.com