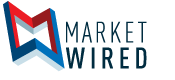 Challenger Broadband and ELVA-1 to Provide Live Demonstration of 20 Gbps Millimeter Wave Link in Manhattan on September 7
/EINPresswire.com/ -- NEW YORK, NY--(Marketwired - Sep 5, 2017) - Challenger Broadband, a next generation network operator, and ELVA-1, an industry leading millimeter wave components and systems manufacturer, will publicly demonstrate a 20 Gbps, 2-mile radio link in New York City on September 7, 2017. Challenger Broadband, serving as technical advisor and operator, will employ ELVA-1's PPC-10G-E 10 Gbps link in a 2+0 configuration using Dual Polarized Adapters (DPA). This exhibition succeeds a demonstration Challenger Broadband and ELVA-1 conducted July 27 - July 28 that successfully trialed a 2-mile loop 10 Gbps wireless channel across Manhattan.
The PPC-10G-E (E-band) radio is the only 10 Gbps link in the industry that passed Federal Communications Commission (FCC) Certification and the 2014/53/EU Radio Equipment Directive (RED). The solution provides full-duplex data rates of up to 10 Gbps in a single, zero-footprint, all-outdoor solution. Its maximum operating distance is up to 12 miles for links equipped with 2-foot antennas. The link is intended for use in point-to-point applications, including 4G/LTE Backhaul, corporate campus networks, IPTV, and Wireless ISP backbones. The platform is based on state-of-the-art MMIC chips, which support QAM 256 (Quadrature Amplitude Modulation) in digital data radio communications. QAM 256 modulation uses 8 bits per symbol. Up to four PPC-10G parallel links may be installed at the same point-to-point location and aggregated into one 40 Gbps channel with no mutual interference. For the September 7 demonstration, two links will be used in an independent configuration, greatly increasing overall channel availability.
"New York is the city that never sleeps, so we have built and are actively expanding a resilient network that can keep up," states Mike Cerullo, Chief Executive Officer of Challenger Broadband. "We are attracted to ELVA's PPC-10G-E for its capacity to provide a reliable connection even during heavy rainfall. Its ability to decrease throughput during inclement weather and subsequently automatically boost throughput when it clears up is a game changer."
"When selecting a network operator to test the capabilities of our PPC-10G-E platform, we sought an innovator that maintains a deep respect for network integrity, but is also enthusiastic about implementing cutting-edge technologies to maximize end user experience," states Mykhailo Vaitman, Chief Executive Officer of ELVA-1. We applaud Challenger Broadband for establishing such a sophisticated network in America's largest market."
Click here to register for the next public PPC-10G-E live demo and press event, taking place on September 7, 2017 at Studio Arte in Manhattan. 
About Challenger Broadband
Challenger Broadband is a true partner -- from needs assessment to network installation to 24x7x365 monitoring and our popular "white glove" service. The Challenger network, combined with best-in-class, secure VoIP services, gives clients the ability to seamlessly connect, be it in one office or across multiple locations. Visit www.challengerbroadband.net to learn more about Challenger Broadband.
About ELVA-1
ELVA-1 is the designing and manufacturing company with already 24 years history in Millimeter Wave developing market. Started in 1993 it established a reputation of high professional attitude, lasting progress and growth. Visit www.elva-1.com to learn more about ELVA-1.
Challenger Broadband and ELVA-1 Media Contact:
Jaymie Scotto & Associates (JSA)
+1 866.695.3629 ext. 21
Email Contact