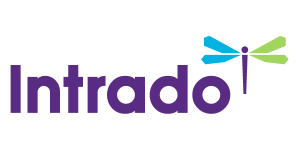 IMPORTANT EQUITY ALERT: Khang & Khang LLP Announces Securities Class Action Lawsuit against Rayonier Advanced Materials Inc. and Encourages Investors with Losses to Contact the Firm
/EIN News/ -- IRVINE, Calif., Sept. 05, 2017 (GLOBE NEWSWIRE) -- Khang & Khang LLP (the "Firm") announces the filing of a securities class action lawsuit against Rayonier Advanced Materials Inc. ("Rayonier" or the "Company") (NYSE:RYAM). Investors who purchased or otherwise acquired shares between October 29, 2014 and August 19, 2015, inclusive (the "Class Period"), are encouraged to contact the Firm in advance of the October 16, 2017 lead plaintiff motion deadline.

If you purchased Rayonier shares during the Class Period, please contact Joon M. Khang, Esq., of Khang & Khang LLP, 4000 Barranca Parkway, Suite 250, Irvine, CA 92604, by telephone at (949) 419-3834, or by e-mail at joon@khanglaw.com.
There has been no class certification in this case yet. Until certification occurs, you are not represented by an attorney. You may choose to take no action and remain a passive class member as well.
According to the Complaint, throughout the Class Period, Rayonier issued materially false and misleading statements, and/or failed to disclose adverse information. Specifically, despite the Company's claims during the Class Period that in 2015 Rayonier "will be able to maintain or increase [its] share of volume at each of [its] top 10 customers," since 2013, one of its top three customers, Eastman Chemical Company ("Eastman"), had been informing Rayonier of its competitors' pricing and had requested that Rayonier respond to declines in market pricing. This led to a protracted dispute between Rayonier and Eastman over the "meet and release" provision of their agreement.
On August 18, 2015, the Company informed investors that the Company filed an action against Eastman regarding its "chemical cellulose specialty products contract with Eastman." On August 19, 2015, Rayonier issued a press release further explaining the dispute with Eastman, stating that the language in the contract at issue involved the "meet or release" provisions of the agreement, which allowed Eastman to obtain "third party offers that meet the requirements of the Supply Agreement for similar cellulose specialties products, and would require [Rayonier] to either meet such price or release the volume, thereby allowing Eastman to purchase the volume from the third party." The release also revealed that on August 12, 2017, Eastman filed an action against the Company regarding the same "meet or release" provisions in their contract. When this news was announced, shares of Rayonier fell in value materially, which caused investors harm according to the Complaint.
If you wish to learn more about this lawsuit, or if you have any questions concerning this notice or your rights, please contact Joon M. Khang, Esq., a prominent litigator for almost two decades, by telephone at (949) 419-3834, or by e-mail at joon@khanglaw.com.
This press release may constitute Attorney Advertising in some jurisdictions.
Contact

Joon M. Khang, Esq.
Telephone: 949-419-3834
Facsimile: 949-225-4474
joon@khanglaw.com