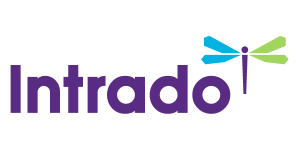 Angel Flight South Central Volunteer Pilots Bring Supplies into Hurricane Harvey Affected Area
Air charity organization also transporting storm victims out to begin building lives.
/EIN News/ -- Beaumont, Texas, Sept. 05, 2017 (GLOBE NEWSWIRE) -- When the frantic call to deliver lifesaving infant formula to a Beaumont-area hospital came in, volunteer pilots from Angel Flight South Central (http://www.AngelFlightSC.org) were in the air in less than an hour.
After receiving an urgent request from Project TX Fragile Kids, Angel Flight South Central pilots flew to Waco to retrieve lifesaving medicated formula destined for babies in a Beaumont-area hospital NICU. Volunteer pilots are stationed in the region ready to deliver relief supplies and transport storm victims seeking to rebuild their lives in other parts of the country. Pictured left to right, Milton Farney, Project TX Fragile Kids, Angel Flight South Central pilot Scott Young and Angel Flight West pilot Jim Dell.
Pilots Scott Young and Jim Dell flew to Waco to retrieve the medications and then back to Beaumont where transport was waiting to deliver the precious cargo.
"This was the greatest flight in 30 years of flying," said Dell, who is a volunteer pilot from Angel Flight West in California. "The formula was not only delivered to the neonatal intensive care unit but we were told a helicopter brought some of the medication to a baby whose family is trapped by floodwater."
Angel Flight South Central is coordinating the effort to bring donated supplies to Hurricane Harvey victims and to help storm-displaced residents leave the devastated area.
The organization is receiving assistance from other members of the Air Charity Network, a national contingent of volunteer pilots who provide mercy missions. Volunteer pilots donate their planes, fuel and time for the mercy missions.
Since late last week, several flights carrying water, medical supplies, diapers, formula and more have been arriving at Beaumont Municipal Airport where volunteers are staging the items until disaster relief distribution points are able to accept the inventory.
Additionally, Angel Flight South Central is coordinating with shelters in the Beaumont area to assist storm victims to be transported to family and friends who can provide shelter and help rebuild their lives in other parts of the country.
"Our volunteer pilots are eager to assist those affected by Hurricane Harvey," said Todd Quesnel, CEO of Angel Flight South Central. "Our Care Traffic Controllers are working with numerous relief organizations and medical institutions throughout Texas to offer air transportation where needed."
For inquiries about transporting donated items or to inquire about arranging flights for storm victims who want to leave the affected area, please visit the website https://www.availablemissions.org/harvey or call 877-621-7177.  Calls will be routed to the appropriate regional affiliate.
Angel Flight South Central is receiving help in their relief efforts from other Air Charity Network affiliates. To find the charitable aviation organization in your region, visit www.AirCharityNetwork.org.
 About Angel Flight South Central
The mission of Angel Flight South Central is to help people in need of free air transportation for medical and humanitarian purposes.  Angel Flight South Central arranges travel through a network of volunteer pilots for people who require specialized medical treatment not available to them locally. Since 1991, our pilots have flown nearly 35,000 missions and have contributed nearly $80 million to this effort. Angel Flight South Central is a member of Air Charity Network, an association of charitable aviation organizations comprised of more than 7,500 pilots and who represent over 90% of all charitable non-emergency flights flown in the nation.
http://www.globenewswire.com/NewsRoom/AttachmentNg/874933c5-47ac-4ff1-91a4-5731ae3a8cf0
Nanci Schwartz
The CommConnection, Inc.
nanci@thecommconnection.com
(305) 788-8256