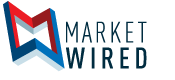 Article One Partners surpasses Eight Million Dollar mark for Rewards paid and has more than 42,000 registered Researchers
/EINPresswire.com/ -- WILLISTON, VT--(Marketwired - Sep 5, 2017) - Article One Partners (AOP), the world's largest intellectual property research community and pioneer in crowd-based prior art searching, announced today that it has exceeded $8 million dollars in payments to their research community -- the Crowd, which has grown to more than 42,000 registrants.
In addition to paying over $8M in research rewards, and continuously attracting researchers to surpass 42,000, the company is on a pace to surpass the number of new clients and repeat client engagements for 2017 by 50+% over 2016.
"Article One Partners' success in achieving these latest milestones not only reflects the high-quality and experience of its talented research community, but their continued performance in meeting our clients' various IP and patent needs," said Peter Vanderheyden, CEO of AOP. "We're attracting new clients and new researchers every day. The diversity and depth of technical skills of these researchers has also allowed us to greatly expand the use cases we offer, helping AOP become a full service intellectual property research company."
To learn more about AOP and their Solutions, visit: https://www.articleonepartners.com/
About Article One Partners
Since its founding in 2008, Article One Partners (AOP) has revolutionized the transparency of patent data. Today, AOP is the world's largest patent research community, broadcasting its studies to over 40,000 people and distributing more than $8 million in rewards to researchers for their work on over 5,000 client patent studies. AOP is exceptionally successful in identifying non-textual and non-patent literature. The company is a partner to 17 Fortune 100 companies, 74 Forbes Global 2000 and 7 of the top 10 US patent filers. AOP's client satisfaction rate exceeds 90%.
For more information:
Visit www.articleonepartners.com, or
email at press@articleonepartners.com