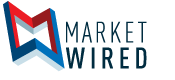 Quinto Resources signs definitive agreement to acquire Campo Largo gold project in Brazil
/EINPresswire.com/ -- MONTREAL, QUEBEC--(Marketwired - Aug 22, 2017) - Quinto Resources Inc. (TSX VENTURE:QIT) ("Quinto" or the "Company") is pleased to announce the signing of an arm's length option agreement with Mr. Sabino Rodrigo de Freitas to earn up to a 100% interest in the Campo Largo gold project in Brazil (the "Property"). The Property consists of one mineral-rights concession covering 1,775.68 hectares located in the rural area of the municipalities of Balsa Nova and Campo Largo, approximately 45 km west from Curitiba, the capital city of the State of Parana, in Brazil. Services and support for mining in this area are excellent.
Michael Curtis, President and CEO of Quinto, said: "While this has taken longer than what we expected, we are pleased with the results of our negotiations with Mr. Freitas and now have an option to acquire a very promising gold project on an emerging mining district with gold production activities."
The Campo Largo district is known for hydrothermal gold-pyrite-quartz mineralization, which has been prospected and mined for about 400 years. In the area of the Property, gold mineralization occurs in the contact zone between a granitic intrusion, which introduced the gold, and the overlying metamorphic rocks. This mineralized contact zone crops out on the concessions immediately north of the Property, where the Tabiporã mine has been successfully producing gold from high-grade veins for thirty years. Waste rock from this mine was assayed and examined with reflected-light microscopy. Results indicate a similar gold-bearing mineralogy to that of other area gold operations.
"As indicated in the Property's NI 43-101 technical reported dated August 18, 2017, historical drilling on a neighbouring concession to the southeast has reported intersections with higher-grade gold assays at a depth of 30 to 40 metres. At two points along the border, historical drilling indicates that the gold mineralization has been found as close as 25 metres from the Property. The Property covers a large area along the trend between the Tabiporã mine and the neighbouring concession gold occurrences and represents a significant exploration target. We will shortly start a small drilling program to validate the Property's gold potential," added Dr Luisa Moreno, a Director of Quinto.
In order to earn a 100% interest in the Property, Quinto will have to fulfill the following terms over a six-year period. During the earn-in period, Quinto will be the project manager.
Option period
Cumulative interest
Quinto commitments
Upon signature and within 5 business days of receipt of all required regulatory approvals
-
- Initiate drilling and devise new exploration program
On or prior the first anniversary
15%
- Submit a NI 43-101 technical report
- Incur minimum $250,000 of exploration work within first year
- US$100,000 cash payment
On or prior the second anniversary
30%
- US$100,000 cash payment
- Submit a NI 43-101 resource estimate report
- Incur additional costs of $500,000
On or prior the third anniversary
50%
- Incur additional costs of $500,000
- Submit a positive preliminary economic assessment report
- US$237,138 cash payment
On or prior the fourth anniversary
80%
- Submit a positive pre-feasibility study
- Incur additional costs of $1,000,000
On or prior the sixth anniversary
100%
- Submit a feasibility study
- Pay US$20 per ounce of economic reserves
- Incur additional costs of $1,000,000
This agreement is subject to regulatory approval and positive legal due diligence.
The scientific and technical content of this press release has been reviewed and approved by William H Bird, PhD, PGeo, a qualified person as defined by NI 43-101.
About Quinto
Quinto Resources Inc. (TSX VENTURE:QIT) is a Canadian gold exploration company. It has an option to earn a 100% interest in the Campo Largo gold project in Brazil and owns a 5% interest in the Monster Lake property (IAMGOLD: 50%/TomaGold: 45%) in Québec, Canada.
Neither the TSX Venture Exchange nor its regulation services provider (as that term is defined in the policies of the TSX Venture Exchange) accepts responsibility for the adequacy or accuracy of this news release. Statements made in this news release that are not historical facts are "forward-looking statements" and readers are cautioned that any such statements are not guarantees of future performance, and that actual developments or results, may vary materially from those in these "forward-looking" statement.