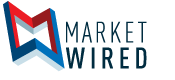 Axis Wake Research Unveils All-New T22 Watersports Towboat for 2018
Includes New Hull Design, Enhanced Styling, Cabin Upgrades and Optional Power Wedge II(TM)
/EINPresswire.com/ -- LOUDON, TN--(Marketwired - August 17, 2017) - Axis Wake Research has launched the 2018 T22, debuting an all-new hull, innovative styling and multiple cabin upgrades. Plus, for the first time ever, the patented and transformational Power Wedge II is now available for all Axis boats.
Manufactured in Tennessee, Axis boats deliver cutting-edge technology and unparalleled American engineering and craftsmanship.
One of two traditional-bow Axis models, the 2018 T22 features a new hull design for optimal handling and agility on the water while delivering increased storage capacity. In addition, enhanced badging and styling give the T22 an aggressive, eye-catching look.
Meanwhile, a new rear-facing, multi-position Sliding Skybox Seat™ gives passengers an ideal view of the rider without sacrificing comfort.
Ultimate Wave & Wake Creation with Power Wedge II
The state-of-the-art Power Wedge II enhances the internal ballast system and can instantly add up to 1,500 pounds of additional wave and wake-creating capability.
For the first time, Power Wedge II is an available option on all 2018 Axis boats as part of the Performance Surf Package™ (P.S.P.), which also includes Surf Gate™ and Surf Band™.
P.S.P. is a comprehensive system of wake and wave-making technologies that enables customers to adjust the size, length and shape of the wakeboard wake and surf wave for each rider with the touch of a button. While Power Wedge II and Surf Gate offer unprecedented wake and wake-making capabilities, the Surf Band delivers best-in-class control that enables riders to manage all surf-related settings, boat speed and tower speaker volume while on the water.
"Our engineers loaded the 2018 T22 with an abundance of performance, style and comfort-driven features," said Eric Bondy, Vice President of Sales and Marketing for Malibu Boats and Axis Wake Research. "And with the addition of Power Wedge II, Axis customers can now enjoy limitless wake and wave creation capabilities."
The T22 audio system includes MultiZone Control for premium audio performance and customized sound profiles.
An intuitive cockpit layout in the T22 features conveniently-positioned dash panels with soft-key switches, vibrant 3-in-1 gauges and an electronic throttle system. Meanwhile, the standard 6.0 liter Monsoon engine generates 409 ft-lbs. of torque.
The new 2018 T22 comes built to make waves, and it's available now at Axis retailers worldwide.
ABOUT AXIS WAKE RESEARCH: Built in the U.S.A. by Malibu Boats (NASDAQ: MBUU) with the same legendary and uncompromising dedication to craftsmanship, Axis Wake Research delivers pure performance and astonishing affordability. Founded in 2009, Axis has achieved explosive growth and currently ranks fourth in the watersports towboat industry in market share -- with no sign of slowing down. It's all because Axis Wake Research is centered on you.