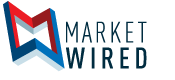 Schuyler County Joins Growing List of New York Counties Against Opioids
/EINPresswire.com/ -- WATKINS GLEN, NY--(Marketwired - August 16, 2017) - Schuyler County has become the latest New York State county to take action against the manufacturers and distributors of opioid pain killers.
The County Legislature voted Monday (August 14) to retain the firm of Napoli Shkolnik PLLC to file a lawsuit on their behalf. Schuyler County joins other New York Counties and numerous municipalities nationwide already represented by Napoli Shkolnik PLLC.
Napoli Shkolnik PLLC will work with Schuyler County Attorney Steven J. Getman, as special counsel, to bring an action against the manufacturers and distributers of prescription opiates for damages to the County arising out of the fraudulent and negligent marketing and distribution of opiates in and to the County
"Over the past few years, despite its small population, Schuyler County has seen an uptick in opioid and heroin use and overdose," Getman said. "To date, County officials have expended significant resources to help its residents battle opioid addiction and prevent further deaths. The lawsuit will seek to reimburse the County for its expenses related to the opioid crisis as well as provide the County with financial assistance to continue this battle."
According to County Administrator Tim O'Hearn, the lawsuit will be filed at no risk to the County, as Napoli Shkolnik will work on contingency basis that will cover all costs associated with the lawsuit.
"By voting to go forward with litigation, the County Legislature hopes to lessen the burden to taxpayers and seeks to hold manufacturers and distributors responsible for their role in the opioid epidemic," O'Hearn said.
"For many years the manufacturers and distributors of opioid pain medications have earned billions of dollars in profits flooding this Country with opioids," says Napoli Shkolnik PLLC attorney Joseph L. Ciaccio. "These lawsuits seek to force those companies to help clean up the devastation caused by these pills."
"These drug companies have poisoned our communities and polluted our children," says Paul Napoli, of counsel for Napoli Shkolnik PLLC. Paul Napoli leads the charge with Hunter J. Shkolnik against drug companies nationwide.
"The painkiller overdose epidemic is a classic case of putting profits before people," he said. "Many opioid manufacturers were so intent on selling as much product as possible that they either turned a blind eye towards, or intentionally buried, reports that these drugs were highly addictive and potentially deadly."
Napoli added that "our door is open" to other New York municipalities who are also fed up with the overdose epidemic, and that Napoli Law has the firepower to go toe-to-toe with the big pharma lawyers.
Napoli has dedicated much of his career to mass tort litigation. He has fought on behalf of 9/11 injury victims at both the statehouse and the courthouse, and he and his team also took on the big energy companies which contaminated much of Long Island's drinking water supply with dangerously high levels of methyl tertiary butyl ether.