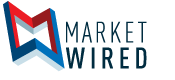 Cultivation Technologies Inc. Appoints U.S. Securities Expert and Former SEC Regional Administrator, Irving M. Einhorn, to Board of Directors
/EINPresswire.com/ -- VANCOUVER, BC--(Marketwired - August 15, 2017) - FinCanna Capital Corp. ("FinCanna") and Astar Minerals Ltd. ("Astar"), report that FinCanna's flagship investment in California, Cultivation Technologies, Inc. ("CTI"), has appointed Irving M. Einhorn to its board of directors. CTI's board is now comprised of five members, with two serving independently.
As a former regional administrator of the U.S. Securities and Exchange Commission (the "SEC"), Mr. Einhorn is a nationally recognized securities and disclosure expert, with more than 40 years of experience in regulatory issues and compliance.
Commencing his career in 1972 as an SEC staff attorney, Irving rose to Branch Chief followed by Senior Trial Counsel in the SEC's Chicago office. His SEC career culminated in the appointment as Regional Administrator of the SEC's Los Angeles regional office where he was responsible for overseeing in excess of 100 staff members. Together with his team, his function was to implement the SEC's regulatory and law enforcement mandates principally in the Western United States. Prior to this appointment, Mr. Einhorn also served as Assistant Chief Trial Attorney with the Division of Enforcement's Trial Unit in Washington, DC -- where he was responsible for litigating some of the Commission's most sensitive and complex cases.
Mr. Einhorn left the SEC in 1989 to serve as executive vice president and general counsel of Pacific Brokerage Service, a member of the New York Stock Exchange. He has since engaged in the private practice of law, focusing exclusively on federal, state and self-regulatory organization securities enforcement and securities compliance matters. Currently of counsel to Freeman, Mathis & Gary in Los Angeles, he has served as an expert witness in a number of securities cases.
"Irving's accomplished career, and extraordinary knowledge and experience in securities laws and regulation, makes him a highly valuable addition to our board," said Miguel Motta, chairman and CEO of CTI. "Following the recent additions of Robert Bernheimer and Robert Kamm, we now have a well-rounded board comprised of five business and legal experts to help guide our growth and development as we navigate the emerging trends and tremendous opportunities in our space."
Andriyko Herchak, President and CEO of FinCanna, commented: "The appointment of Mr. Einhorn reflects the exceptional quality of management and directors that we seek in our portfolio companies, which, for CTI, includes top experts from Fortune 150 agriculture, law, medical cannabis, plant genomics, technology and engineering."
Irving stated: "As a uniquely well-positioned company in a nascent industry, I'm excited to join the board of CTI. I believe in the value of medical cannabis and have confidence in the company's business plans, and look forward to contributing to its further development and quality of its corporate governance."
Other members of the CTI's board include:
Robert Kamm, an independent director, has worked in diverse corporate settings including early-stage, venture capital-backed, and Fortune 500 companies. With over 15 years of experience as an operating company CEO and president, he has served on the board of a number of public and private companies. He is also active in venture capital and angel investing in California, and has performed significant due diligence on CTI on behalf of FinCanna before FinCanna signed its funding agreement with CTI. He holds an MBA from the UCLA Anderson School of Management in Finance and Strategy.
Miguel Motta, chairman and president and CEO of CTI, brings an extensive background encompassing both Fortune 500 and growth-stage companies within the agricultural industry. His experience spans global strategy, operations, marketing, commercial direction, mergers and acquisitions, and overall development of plant science companies.
Robert Bernheimer, director, has worked alongside the CTI management team since inception and has served as chief counsel to CTI since the beginning of 2017. He is a public policy expert and attorney with a proven track record of providing game-changing strategies to complex issues. With nearly a decade as a mayor and city council member of the City of Indian Wells (located in the Palm Springs area), and over 20 years of experience in representing clients in government, political and legal matters, Bernheimer has served as the strategic quarterback for Fortune 500 companies, private individuals, public agencies, corporations, and global investment companies in legal, municipal and special district issues across California.
Rick Probst, director, co-founder and chief development officer of CTI, is a seasoned executive with experience in finance, technology, manufacturing, and construction. He has successfully created several startups, including an internet service provider that was acquired by Penske Media Corp, of which he is a former board member. He is currently the owner of Pro Fab Tech, a steel and aluminum manufacturing facility.
As disclosed on July 13, 2017, FinCanna and Astar have entered into a binding agreement pursuant to which Astar will acquire all of the issued and outstanding common shares of FinCanna on a one for one basis (the "Transaction"). FinCanna is a privately held royalty investment company for licensed medical cannabis. FinCanna's flagship investment is in CTI.
About Cultivation Technologies Inc.
Cultivation Technologies Inc. provides infrastructure, genetics, technology, and branding to the legal medical cannabis industry. The first major project for the company will be in Coachella, California, and will span 111,500+ square feet featuring cultivation centers, manufacturing facilities, a testing lab, a distribution hub featuring transportation, and a centralized processing center. For more information, visit www.CultivationTech.com.
About FinCanna Capital Corp.
FinCanna, is a royalty investment company for licensed medical cannabis, with a focus on California. FinCanna, led by a team of finance and industry experts is building its portfolio of investments in scalable, best-in-class projects. FinCanna's flagship investment is with Cultivation Technologies Inc. ("CTI") to provide funding for its fully-entitled, large-scale indoor medical cannabis facility to be developed in Coachella, Southern California. This Coachella Campus will be a state-of-the-art facility that will include cultivation, extraction, manufacturing, testing and distribution. For additional information visit www.fincannacapital.com.
Neither the TSX Venture Exchange or the CSE in any way passed upon the merits of the Transaction and has neither approved nor disapproved the contents of this news release.
This news release does not constitute an offer to sell or a solicitation of an offer to sell any of the securities in the United States. The securities have not been and will not be registered under the United States Securities Act of 1933, as amended (the "U.S. Securities Act") or any state securities laws and may not be offered or sold within the United States or to U.S. Persons unless registered under the U.S. Securities Act and applicable state securities laws or an exemption from such registration is available. All information contained in this news release with respect to Astar and FinCanna was supplied by the parties, respectively, for inclusion herein, and each parties' directors and officers have relied on the other party for any information concerning such party.
Forward-Looking Information
This news release contains forward-looking information based on current expectations. Statements about, among other things, the closing of the Transaction and the future business plans and prospects of CTI are forward looking information. These statements should not be read as guarantees of future performance or results. Such statements involve known and unknown risks, uncertainties and other factors that may cause actual results, performance or achievements to be materially different from those implied by such statements. Such factors include, but are not limited to: the parties' ability to satisfy various closing conditions of the Transaction, including receipt of all regulatory and shareholder approvals and the ability of CTI to execute on its current business plan. Although such statements are based on management's reasonable assumptions at the date such statements are made, there can be no assurance that the Transaction will occur or that, or if the Transaction does occur, it will be completed on the terms described above and that such forward-looking information will prove to be accurate, as actual results and future events could differ materially from those anticipated in such forward-looking information. Accordingly, readers should not place undue reliance on the forward-looking information. Astar and FinCanna assume no responsibility to update or revise forward-looking information to reflect new events or circumstances unless required by applicable law.