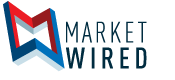 Enviro-Serv Inc. (EVSV) Announces Explosive Record Q2 2017 Financials and Major Common Stock Reduction
/EINPresswire.com/ -- TAMPA, FL--(Marketwired - Aug 10, 2017) - Enviro-Serv, Inc. (OTC PINK: EVSV), the parent and publicly traded vehicle of Enviro-Serv USA Inc., a full service and fully licensed Florida pest control operation, is pleased to announce record setting second quarter results, record profits and additionally a 35% issued common stock reduction.
Chris Trina, Chairman and CEO had these exciting remarks for the investing public about the final results of 2017 quarter two financials. "I am very happy with the overall results of our second quarter. As announced and forecasted in May we exceeded the lofty goal of a $100,000 quarter and finished at $109,000 in sales and $40,000 in net profits for Enviro-Serv USA our wholly owned subsidiary. Comparative six month results from 2016 the company increased sales from $95,000 to $135,000 and increased net profits from $22,000 to $37,000 which is an awesome accomplishment. As excited as I am to share this great news with the investing public, I am most excited about our current cash position of $85,000 up from $3500 one year ago concurrent with a massive 35% net reduction of 1,158,541,667 shares of EVSV issued stock within Q2. In addition, we successfully raised debt capital in the amount of $67,000 and as stated above had zero dilution to our shareholders. We are midway through the third quarter with again zero dilution in our common stock and strong sales for the summer months."
Trina went on to exclaim, "I want everyone to understand something very clearly. Although I am happy and pleased with these results by no means am I fully satisfied nor content with them. We are working extremely hard as a team here in Tampa to continue this amazing growth. We have an awesome shareholder investor base that communicates with me regularly and I cannot say how appreciative I am of their patience and understanding during this last year and ask for continued patience going forward. I will do everything in my power to increase shareholder value and utilize the new found capital in the absolute best interest of our shareholders. I cannot fully explain our low price per share at this time nor the major disconnect the market has placed on EVSV pps before today's announcement but I am very confident with this upbeat release today that some point in the near future the market will ultimately "get it right."
In a consistent effort to update the investment community and to stay transparent on exciting developments with Enviro-Serv Inc., Trina ended his comments by stating this,
"By the end of August I fully intend to have the Organic Products Int'l website up and running and with some hard work and perseverance have the necessary distributorships in place with fertilizer manufacturer's to infiltrate the marijuana grower market as well as other end user space such as golf courses, farming, athletic complexes and universities just to name a few. 2017 is going as well as I could have imagined and I envision a huge exciting second half across the board."
ENVIRO-SERV, INC. Q2 2017 financials can be viewed on the OTCMARKET website under the symbol EVSV.
 About Enviro-Serv, Inc.
Enviro-Serv, Inc. (EVSV) is a Tampa based public corporation specializing in providing full service pest control management in the counties of Hillsborough and Pinellas. These pest control services are captured in our wholly owned subsidiary, Enviro-Serv USA Inc., which owns and operates the franchise Pestmaster Services-Tampa. Please visit our websites at www.evsvinc.com and www.pestmaster.com to learn more.
Forward-Looking Statements
This press release contains "forward-looking statements" within the meaning of Section 27A of the Securities Act of 1933, as amended, and Section 21E of the Securities Exchange Act of 1934, as amended and such forward-looking statements are made pursuant to the safe harbor provisions of the Private Securities Litigation Reform Act of 1995. Such statements are subject to risks and uncertainties that could cause future results to differ materially from the forward-looking statements. You should consider these factors in evaluating the statements herein, and not rely solely on such statements. The forward-looking statements in this release are made as of the date hereof and Enviro-Serv, Inc. undertakes no obligation to update such statements.
NOTICE: THE CONTENT OF THIS NEWS RELEASE IS NEITHER AFFIRMED NOR APPROVED FROM PESTMASTER FRANCHISE NETWORK (PFN) AND THE OPINIONS, STATEMENTS, ESTIMATES NOR PROJECTIONS HEREIN DO NOT NECESSARILY REFLECT THOSE OF PFN BUT ONLY THAT OF ENVIRO-SERV INC. MANAGEMENT.
CONTACT:
CHRIS TRINA
CEO
Enviro-Serv, Inc.
813-708-9910