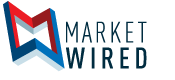 12 Retech Corporation (OTC: RETC) Discusses Its Vision for the Future of Retail
/EINPresswire.com/ -- HONG KONG, CHINA--(Marketwired - Aug 9, 2017) - 12 Retech Corporation (OTC PINK: RETC) Discusses Its Vision for the Future of Retail and How It Is Generating Revenues From Implementing That Vision at the Flagship Store of ITO-YA Japan.
The recently announced 12 Retech Corporation ("12 Retech" or the "Company") future acquisition of 12 Japan Limited includes 12 Japan's operating assets that are providing licensing revenues from their proprietary technology placed in their flagship Gitoya department store owned by the prestigious retailer ITO-YA of Tokyo Japan.
Angelo Ponzetta, 12 Retech CEO, said, "The current state of brick and mortar retail especially in the United States, could not provide a better background story about why 12 Retech proprietary technology can assist retailers in getting their customers back into their stores. Retailers need to provide experiential entertainment and real attractions in order to draw their customers back into their stores. We all understand that the internet has gained acceptance for many consumers and all else being equal is an easier way for shoppers to purchase the goods and services that they desire each and every day of the year. 12 Retech is about making all else NOT equal again and giving the brick and mortar retailer that advantage of 'First Choice to Shop' again."
ITO-YA installed our USXS Mirror technology in their Travel sales floors first. The technology also includes store floor admin kiosks that help ITO-YA sales personnel to locate the right products for a shopper in the 13 floors and 45,000 square footage of floor space of their operation. This flagship store offers over 38,000 sku's for sale to visiting shoppers. Please visit the link on 12 Retech's website for a informative video on how our technology is used by a typical customer of ITO-YA. (www.12retech.com).
Mr. Akira Ito, President of ITO-YA Limited, commented, "At a time when I was trying to truly understand the attractiveness of online shopping and thinking about the possibility of creating an in-store integrated system that would feel very natural to our customers, I heard about 12 Retech's USXS technology."
"This system is on a totally different level from what is normally described so far as omni-channel retailing; it is an excellent tool that can multiply the attractiveness of real, brick-and-mortar stores as well as the appeal of online shopping -- and not just the convenience."
"Our first benefits from introducing the USXS system at our main store is that our salesclerks can easily search any product in stock and check the inventory. This enables us to quickly find what the client is looking for, to confirm the inventory situation and to communicate with the staff in the warehouse. This greatly enhances the work efficiency of each salesperson, allowing a longer, meaningful communication with the customer. For us, this is the biggest point for improving customer satisfaction at a real store."
"The Merci System -- our proprietary name for 12 Retech's USXS -- has captured more than 8,000 shopper registrants, with an average of 400 to 500 new shoppers being added per month. The registrants are using the system to search for items they are looking for and to read the bar code on each item at the store in order to get explanations and detailed information."
For the retailer, the USXS can be linked into a department store's ERP systems or be configured to act as a smaller sized retailer's ERP system. USXS provides customer facing utility and therefore also allows customers to place orders while in the store or access their purchase choices from their smart phones at a later time if needed. Because USXS interacts with customers through their own smart phones, it can be a tool that customers can provide their email or social media contact information to the retailer so that future sales offerings and messaging can be delivered.
Angelo Ponzetta also said, "We are in discussions with other retailers about how our technology can drive shopping traffic for them as well as consumer products companies who are interested in how our technology can help them build their own Brand awareness with consumers. It isn't uncommon to find consumer product companies that want to increase their sales in the brick and mortal channel but also need to sell more of their goods through ecommerce and are looking for help to do so. 12 Retech addresses both needs and we think there will be some exciting opportunities for us in the near future, especially in the women's apparel industry."
Angelo Ponzetta commented, "Our intended acquisition of 12 Japan, Limited illustrates the real business that we are building and our recent stock price decline does not accurately reflect our emphasis on building long term shareholder value through our technology and product offerings."
"12 Retech Corporation is focused on building acceptance of its proprietary technology with retailers and plans to grow organically and through future targeted acquisitions."
About 12 Retech Corporation:
12 Retech Corporation is publicly traded in the United States on the OTC Market under the symbol: RETC and has an operating company in Hong Kong. The Company is the developer, installer and operator of proprietary interactive technologies hosted on our electronic mirrors that can be installed in any high traffic location and enhanced through our 12 APP. The Company's products are designed to get consumers back out to the brick and mortar shopping centers, malls, train, bus stops, airports and other high traffic areas to enjoy the next level of shopping experience to build loyal repeat customers for our brand partners the world over. For more information please visit our website at www.12retech.com.
About ITO-YA Ltd., Japan:
ITO-YA Ltd., Japan was founded in 1904 and has set the global benchmark in retailing unique and class-leading stationery products. With retail operations in the United States, Canada and Japan, ITO-YA Ltd., Japan and its worldwide network of affiliates are dedicated to upholding the traditions set forth over 100 years ago. Our flagship store, Gitoya is located in Tokyo, Japan at Ginza 2-7-15 Chuo-Ku, Tokyo 104-0061

EIN Presswire does not exercise editorial control over third-party content provided, uploaded, published, or distributed by users of EIN Presswire. We are a distributor, not a publisher, of 3rd party content. Such content may contain the views, opinions, statements, offers, and other material of the respective users, suppliers, participants, or authors.