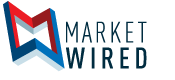 Good Gaming Announces Strategic Changes to Its Business to Consumer Model in Order to Monetize Revenue Streams
Company Immediately Implements Changes To Decrease Burn-Rate and Increase Revenue Streams
/EINPresswire.com/ -- CHICAGO, IL--(Marketwired - Aug 9, 2017) - Good Gaming, Inc. (OTC PINK: GMER) (the "Company"), owner and operator of the world's most scalable eSports tournament and social network platform for novice, competitive and professional electronic gamers, is pleased to announce strategic changes to its business model that will reduce its burn-rate, increase its market exposure and provide additional revenue streams.
As previously reported, over the last several weeks, the Company has changed its executive management naming David B. Dorwart as its new Chairman & CEO and also hired ViaOne Services to handle its internal controls and marketing.
Over the last 30 days, several key reviews have been made by the CEO and ViaOne's team of experts in order to analyze the Company's growth, efficiency, burn-rate, marketability, scalability and industry presence. This is one of ViaOne Service's keys to success with their motto "From Start-Up To Profitability."
After careful analysis of the Company as a tournament provider, content provider and its Good Gaming tournament platform, several weaknesses were identified due to the Company's state of influx from new and existing traffic and the amount of revenues being derived from this traffic. Several recommendations were made and immediately implemented to decrease the Company's burn-rate in order to run leaner, stronger and more efficiently, increase the Company's marketing exposure with its specific niche within the eSport Industry, and to focus on proven methods to pinpoint, multiply and increase revenue streams.
The Company will now have two operating divisions with two separate leaders driving each division. As a tournament provider the Company looks to take advantage of several opportunities which have yet to be exploited in the eSport industry. Some of these opportunities include the hosting of tournaments to captive audiences in bars, universities, high schools and communities, the eventual hiring of territory specialists in order to run eSport tournaments within that territory, and an increased focus on parents for kids.
Part of the changes will also include the Company's intent to exploit its recent popularity with its Minecraft server which recently received a 3rd place ranking of all Minecraft servers worldwide. The Company has gone from a 4,300th position to a top 3 position within the last 8 months and feels a strategic effort to create modified games proprietary to the Good Gaming website will allow for many ancillary benefits to the Company's modified business model.
David B. Dorwart, Good Gaming CEO, stated, "We are very excited about the new Organization and the focused approach towards monetizing the Good Gaming operations. We are focusing all our efforts now on what we really do well and of course will continue to be a leader in our mission of providing world class tournaments for our members. Additionally, by strategically streamlined our operations, giving us the ability to implement our strategy over the next several months, we can now focus on monetizing operations while also creating new opportunities to expand and grow."
Please visit our website:
For more information on our Premium Membership services:
https://www.good-gaming.com/membership
Social networks:
Twitter: https://twitter.com/GoodGamingInc
Facebook: https://www.facebook.com/goodgaminginc/?fref=ts
Investors Hangout: https://investorshangout.com/Good-Gaming-Inc-GMER-62551/
About Good Gaming:
Good Gaming is a leading competitive online tournament gaming and social network platform targeting over 250 million eSports players and participants worldwide who want to communicate with each other, develop strategies and compete at novice, competitive and professional levels. Depending on a Gamer's level of skill, players have the ability to win tournaments which include prize money, gifts and raffles. Good Gaming recently confirmed its partnership with one of the world's leading games publishers and is launching a series of tournaments in 2017. The eSport industry has experienced exponential growth going from $500 million to $1.2 billion over the last two years with industry analysts forecasting a $5 billion global industry by 2020.
Safe Harbor
This release contains statements that constitute forward-looking statements within the meaning of Section 27A of the Securities Act of 1933, as amended, and Section 21E of the Securities Exchange Act of 1934, as amended. These statements appear in a number of places in this release and include all statements that are not statements of historical fact regarding the intent, belief or current expectations of Good Gaming Inc., its directors or its officers with respect to, among other things: (i) financing plans; (ii) trends affecting its financial condition or results of operations; (iii) growth strategy and operating strategy. The words "may," "would," "will," "expect," "estimate," "can," "believe," "potential" and similar expressions and variations thereof are intended to identify forward-looking statements. Investors are cautioned that any such forward-looking statements are not guarantees of future performance and involve risks and uncertainties, many of which are beyond Good Gaming Inc.'s ability to control, and that actual results may differ materially from those projected in the forward-looking statements as a result of various factors. More information about the potential factors that could affect the business and financial results is and will be included in Good Gaming Inc.'s filings with the Securities and Exchange Commission.

EIN Presswire does not exercise editorial control over third-party content provided, uploaded, published, or distributed by users of EIN Presswire. We are a distributor, not a publisher, of 3rd party content. Such content may contain the views, opinions, statements, offers, and other material of the respective users, suppliers, participants, or authors.