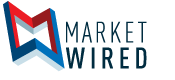 Pitchblack Enters Into Agreement to Sell Division Mountain Coal Project
/EINPresswire.com/ -- TORONTO, ONTARIO--(Marketwired - Aug 8, 2017) - Pitchblack Resources Ltd. (NEX:PIT.H) ("Pitchblack" or the "Company") has entered into an asset sale agreement providing for the sale of the Division Mountain coal project in consideration for a cash payment of $100,000.
The sale of the Division Mountain coal project is the result of the Company's strategic review of its assets, strengths and go-forward plan. As Pitchblack has not conducted any exploration work at the Division Mountain project in the past few years, it had written off the entire value of the property. Through the proposed sale, the Company will receive the $100,000 cash payment and be able to re-focus its management efforts on accretive, acquisition opportunities.
Closing of the sale transaction is scheduled for August 18, 2017. On closing, the purchaser will assume all property maintenance payments and obligations and will indemnify Pitchblack against any environmental or reclamation obligations and liabilities. The proposed purchaser is not a related party of Pitchblack, its officers, directors or other insiders; consequently, the proposed sale transaction will be an arm's length transaction for the purposes of the policies of the NEX Board of the TSX Venture Exchange. This transaction is subject to the approval of the NEX Board of the TSX Venture Exchange.
About Pitchblack Resources Ltd.
Following the sale of its Division Mountain coal project, Pitchblack will have uranium and gold assets in the Yukon Territory, Canada. The Company is currently reviewing the potential of these properties.
Forward-Looking Information
This press release contains "forward-looking information" within the meaning of applicable Canadian securities legislation. Forward-looking information includes, but is not limited to, statements regarding the Company's plans for developing its properties, the ability to close the proposed transaction on the terms described, satisfaction of all conditions precedent, receipt of any required third party and regulatory approvals and other transaction statements. Generally, forward-looking information can be identified by the use of forward-looking terminology such as "plans", "expects" or "does not expect", "is expected", "budget", "scheduled", "estimates", "forecasts", "intends", "anticipates" or "does not anticipate", or "believes", or variations of such words and phrases or state that certain actions, events or results "may", "could", "would", "might" or "will be taken", "occur" or "be achieved". Forward-looking information is subject to known and unknown risks, uncertainties and other factors that may cause the actual results, level of activity, performance or achievements of the Company to be materially different from those expressed or implied by such forward-looking information, including but not limited to: transaction risks; general business, economic, competitive, political and social uncertainties; future prices of mineral prices; accidents, labour disputes and shortages and other risks of the mining industry. Although the Company has attempted to identify important factors that could cause actual results to differ materially from those contained in forward-looking information, there may be other factors that cause results not to be as anticipated, estimated or intended. There can be no assurance that such information will prove to be accurate, as actual results and future events could differ materially from those anticipated in such statements. Accordingly, readers should not place undue reliance on forward-looking information. The Company does not undertake to update any forward-looking information, except in accordance with applicable securities laws.
NEITHER TSX VENTURE EXCHANGE NOR ITS REGULATION SERVICES PROVIDER (AS THAT TERM IS DEFINED IN THE POLICIES OF THE TSX VENTURE EXCHANGE) ACCEPTS RESPONSIBILITY FOR THE ADEQUACY OR ACCURACY OF THIS RELEASE.

EIN Presswire does not exercise editorial control over third-party content provided, uploaded, published, or distributed by users of EIN Presswire. We are a distributor, not a publisher, of 3rd party content. Such content may contain the views, opinions, statements, offers, and other material of the respective users, suppliers, participants, or authors.