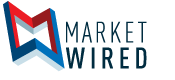 Spectra7 Announces Record Financial Results for the Second Quarter of 2017
Strong Momentum Improving Visibility for Rest of 2017
SAN JOSE, CA--(Marketwired - August 08, 2017) - (TSX: SEV) Spectra7 Microsystems Inc., ("Spectra7" or the "Company"), a leading provider of high-performance analog semiconductor products for virtual reality (VR), augmented reality (AR), mixed reality (MR), data center and other connectivity markets, today announced its unaudited financial results for the three and six months ended June 30, 2017. The unaudited consolidated financial statements for the three and six months ended June 30, 2017 prepared in accordance with International Financial Reporting Standards and the corresponding management's discussion and analysis will be available under the Company's profile on www.sedar.com. All amounts are in US dollars unless otherwise noted.
Financial Highlights for the Quarter ended June 30, 2017
Revenue for the three months ended June 30, 2017 was a record $3.1 million, representing an increase of 16% from the prior quarter and 18% compared to the second quarter of the prior year.
Gross margin(1) as a percentage of revenue grew to 63% for the three months ended June 30, 2017 up from 60% in the previous quarter, as a result of an improved margin product mix.
Operating expenditures for the Company, excluding non-cash items, decreased by $0.2 million from the prior quarter.
Operating losses dropped over 30% Q2FY17 over Q2FY16.
CEO Commentary
"I am very pleased with the second quarter's record revenue and overall financial results," said Spectra7 CEO Raouf Halim. "Design win activity remains robust and we expect this activity to convert into revenue in the coming quarters. Activity across the AR/VR/MR market remains strong and we are optimistic that we will end the year with continued growth. Data center initiatives are progressing and we anticipate delivering initial revenue from this segment in 2018."
Other Quarterly Highlights
On June 27, 2017, the Company closed a bought deal offering of units for aggregate gross proceeds of CDN $4.6 million and the first tranche of a private placement of units for additional gross proceeds of CDN $1.3 million.
The Company gained two additional Tier-one mixed reality (MR) design wins in Q2.
Critical Tier-one design wins secured in Q1 progressed with material revenue growth expected in the second half of 2017.
Two Tier-one data center customers successfully completed first round technical evaluations of the Company's GaugeChangerPlus™ solution. The Company continues to see strong market traction with this solution.
Subsequent to Quarter-end
The Company confirmed two additional mixed reality design wins in Q2 followed by three subsequent to the end of the quarter. This brings to eight the total wins in this market that management re-affirms will be the most important wins in the AR/VR/MR industry. These designs will begin to ramp into production in Q3 with significant expected revenue contribution in Q4.
On July 21, 2017, the Company closed the final tranche of its private placement of units, which together with the bought deal and the first tranche of the private placement raised aggregate gross proceeds of CDN $6.0 million.
ABOUT SPECTRA7 MICROSYSTEMS INC.
Spectra7 Microsystems Inc. is a high performance analog semiconductor company delivering unprecedented bandwidth, speed and resolution to enable disruptive industrial design for leading electronics manufacturers in virtual reality, augmented reality, mixed reality, data centers and other connectivity markets. Spectra7 is based in San Jose, California with design centers in Markham, Ontario, Cork, Ireland, and Little Rock, Arkansas. For more information, please visit www.spectra7.com.
CAUTIONARY NOTES
Certain statements contained in this press release constitute "forward-looking statements". All statements other than statements of historical fact contained in this press release, including, without limitation, those regarding the Company's future financial position and results of operations, strategy, proposed acquisitions, plans, objectives, goals and targets, and any statements preceded by, followed by or that include the words "believe", "expect", "aim", "intend", "plan", "continue", "will", "may", "would", "anticipate", "estimate", "forecast", "predict", "project", "seek", "should" or similar expressions or the negative thereof, are forward-looking statements. These statements are not historical facts but instead represent only the Company's expectations, estimates and projections regarding future events. These statements are not guarantees of future performance and involve assumptions, risks and uncertainties that are difficult to predict. Therefore, actual results may differ materially from what is expressed, implied or forecasted in such forward-looking statements. Additional factors that could cause actual results, performance or achievements to differ materially include, but are not limited to the risk factors discussed in the Company's annual MD&A for the year ended December 31, 2016. Management provides forward-looking statements because it believes they provide useful information to investors when considering their investment objectives and cautions investors not to place undue reliance on forward-looking information. Consequently, all of the forward-looking statements made in this press release are qualified by these cautionary statements and other cautionary statements or factors contained herein, and there can be no assurance that the actual results or developments will be realized or, even if substantially realized, that they will have the expected consequences to, or effects on, the Company. These forward-looking statements are made as of the date of this press release and the Company assumes no obligation to update or revise them to reflect subsequent information, events or circumstances or otherwise, except as required by law.
(1) Additional GAAP Measure - Gross margin is presented in this press release consistent with information presented in the Company's financial statements. Gross margin has been calculated by deducting manufacturing cost of sales, and provision for inventory write downs from revenue. Management of the Company believes that providing this information allows investors to better understand the Company's historical and future financial performance.
/EINPresswire.com/ -- For more information, please contact:

Spectra7 Microsystems Inc.
Sean Peasgood
Investor Relations
416-565-2805
ir@spectra7.com

Spectra7 Microsystems Inc.
David Mier
Chief Financial Officer
669-284-3170
pr@spectra7.com