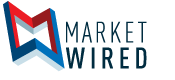 Webscale Wows Customers Achieving Industry Leading Net Promoter Score of 71
Best-in-Class Satisfaction Score Validates Webscale Platform and Ongoing Commitment to the Customer
/EINPresswire.com/ -- MOUNTAIN VIEW, CA--(Marketwired - Aug 8, 2017) - Webscale, the leader in multi-cloud web application delivery and control, today announced that its Q2 2017 customer satisfaction survey revealed a company record Net Promoter Score (NPS) of 71. Far exceeding the average NPS score of 24 for a B2B company, Webscale is blazing a new trail for customer-focused growth in the SaaS-based application delivery and control segment.
The customer survey received a response rate of 70%, also well above industry standards, and identified 74% of the participants as Promoters, defined as "loyal enthusiasts who will continue to buy and refer others, fueling the company's ongoing growth."
"Migrating to cloud hosting via Webscale is one of the best decisions of 2016. It was a painless transition and our website is now consistently fast and reliable. When problems arise, they are brief and with the help of Webscale support, resolved with transparency. Results with no drama," said Nick Carter, CMO at ValuePetSupplies.com
"Webscale has cut our monthly costs to 1/5th what they were. Their support is fast and efficient. We couldn't be happier with the service Webscale provides," said Mike Morris, Marketing Manager at Rocky Mountain Essential Oils.
"Deploying with Webscale is very easy. It's reliable, it's quick, and it's not invasive to our system. It doesn't require any third-party scripts or environment management systems on my end. I have to emphasize that that is really remarkable. Between the time and headache savings it affords me, and the stability and speediness it brings to the site, I'm willing to bet that Webscale is actually paying for itself at least a couple of times over," said John Kosoff, Retrofitsource.com
"Webscale is doing a tremendous job when it comes to managing and maintaining our web servers and security. With Webscale we have forgotten that there is something called servers that are needed to host our site," said Anand Dixit, VP Technology at Skinit.
"I am no longer tied to my email or phone when on vacation. I can relax now!" added Jesse Thomas, Web/E-commerce Manager at SkateOne Corp.
"Customer satisfaction has always been a top priority at Webscale, so it's truly rewarding to hear such positive feedback from such a large percentage of our customer base," said Sonal Puri, CEO of Webscale. "It is this commitment to service that has enabled Webscale to grow at such a rapid rate, while retaining more than 95% of our customers. An NPS score of 71, and the feedback of our customers, highlights the value we are creating and stands as a testament to the Webscale team for developing a world-class web application delivery and control platform."
Created by Satmetrix and Bain & Company as a management philosophy and business model, NPS is an industry-standard tool to gauge customer loyalty, retention, and satisfaction. The score is measured by a comprehensive survey of existing customers to measure their likelihood to recommend a business's products or services. Scores can range from -100 to +100 with scores of 50 and higher considered a "best-in-class" customer service level.
About Webscale Networks
Webscale is a pioneer in integrated web application delivery and control in the cloud. Delivered as-a-Service, the Webscale platform allows businesses of all sizes to benefit from application scalability, load balancing, high performance, outage prevention, improved security and simple management across multiple cloud providers. Experts in cloud technology and creating powerful solutions for mid-market e-commerce and enterprise customers, Webscale is headquartered in Silicon Valley, Calif., with offices in Boulder, CO and Bangalore, India. For more information, please visit: www.webscalenetworks.com
Andrew Humber
Webscale Networks
408-416-7943

EIN Presswire does not exercise editorial control over third-party content provided, uploaded, published, or distributed by users of EIN Presswire. We are a distributor, not a publisher, of 3rd party content. Such content may contain the views, opinions, statements, offers, and other material of the respective users, suppliers, participants, or authors.